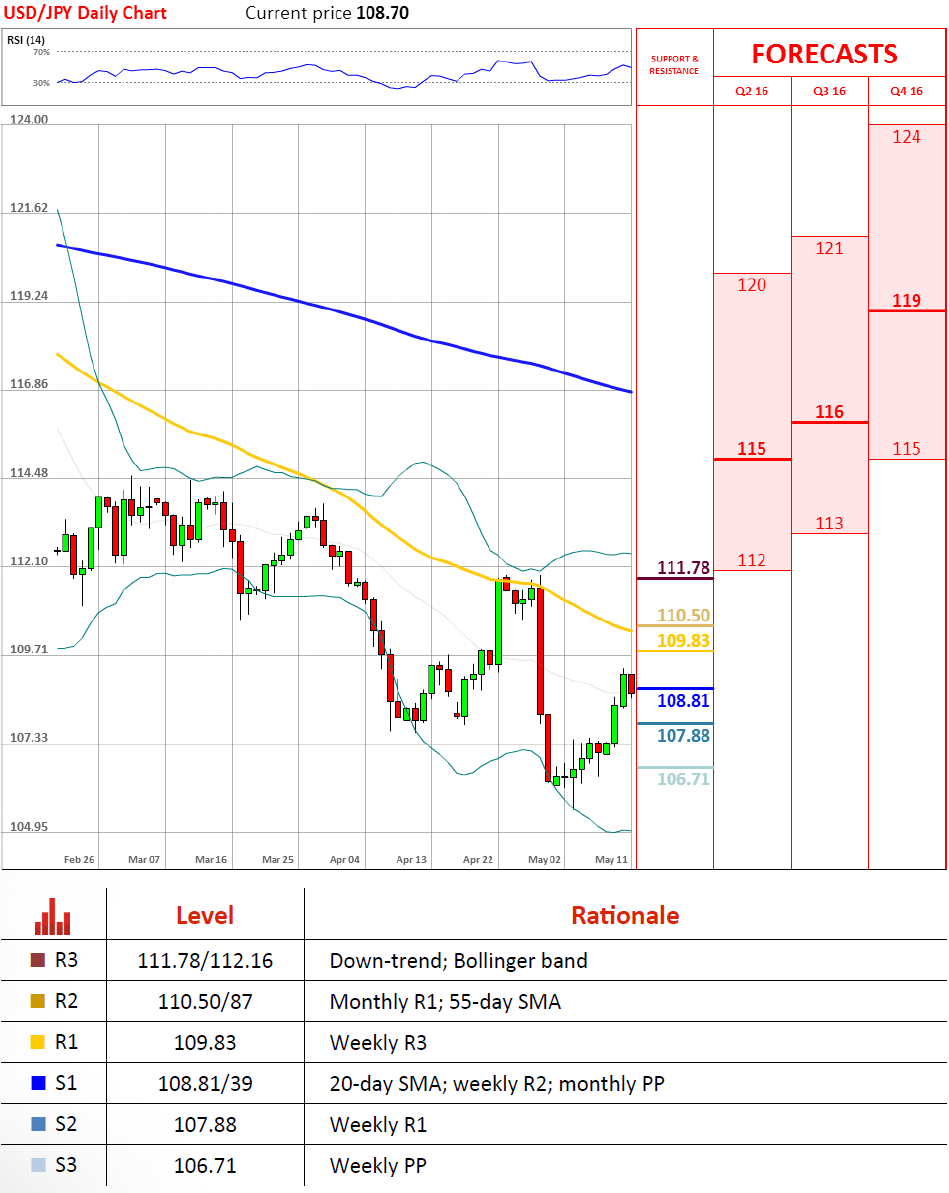 © Dukascopy Bank SA
"Although the MOF is unlikely to give the green light for intervention at current levels, Mr. Aso statements were clearly meant to serve as 'brushback pitch' putting the market on notice that any further yen strength will not go unanswered."
- BK Asset Management (based on Market Watch)
Pair's Outlook
On Tuesday the US Dollar edged higher against the Yen, prolonging its bullish momentum after a sharp 500-pip slump two weeks ago. Since then the pair managed to negate slightly more than a half of those losses, having retaken the 109.00 mark yesterday. The Yen's safe-haven status appears to be prevailing today, thus, pushing the USD/JPY currency pair to the downside. The pair faces a tough support area around 108.60, represented by the 20-day SMA, the weekly R2 and the monthly PP. As a result, this support could prompt the Greenback to continue moving higher, in which case the weekly R3 at 109.83 will be the first target.
Traders' Sentiment
Today 72% of traders hold long positions (previously 75%). Meanwhile, the portion of buy orders edged up from 48 to 56%.