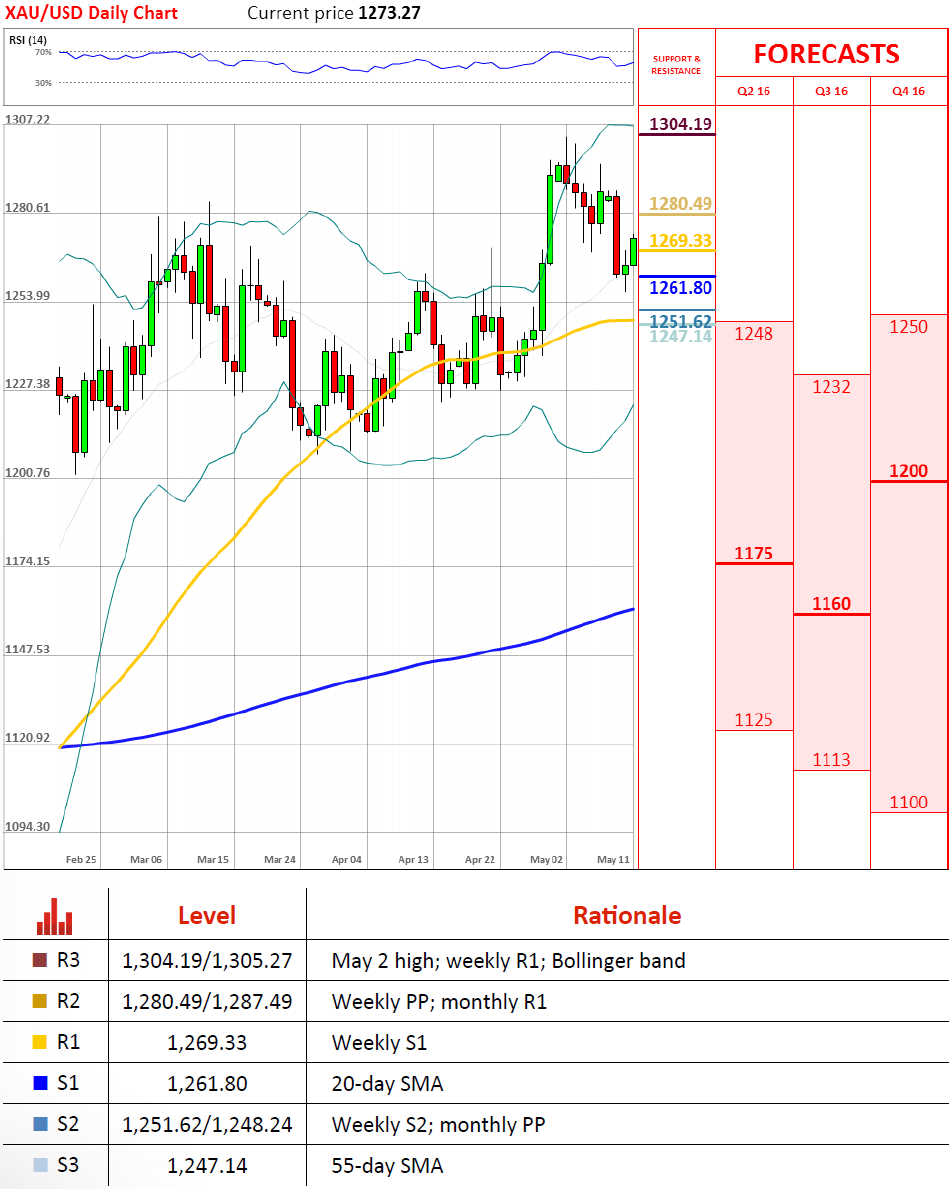 © Dukascopy Bank SA
"[…] we see limited upside for gold pricing given the limited room for the Fed to surprise to the downside, limited room for the dollar to depreciate, and limited room for China to drive (emerging markets) currency strength […]."
- Goldman Sachs (based on CNBC)
Pair's Outlook
Outlook for gold prices is remaining moderately bullish, as long as the spot is holding the most immediate support line represented by the 20-day SMA at 1,262.44. The weekly S1 at 1,269.32 should become a subject to a primary test over the next 24 hours, while a success here should pave the way for a surge up to the weekly pivot and monthly R1 at 1,286/87. The vast majority of daily and weekly technical signals continue betting on growth as well. However, any retreat below the closest support will shift attention down to the 1,250 area (monthly pivot, weekly S2 and 55-day SMA).  
Traders' Sentiment
Bullish side of the SWFX marketplace has erased all losses that had occurred two days before, by pushing its portion back to 33% from only 27% registered yesterday morning. 
© Dukascopy Bank SA