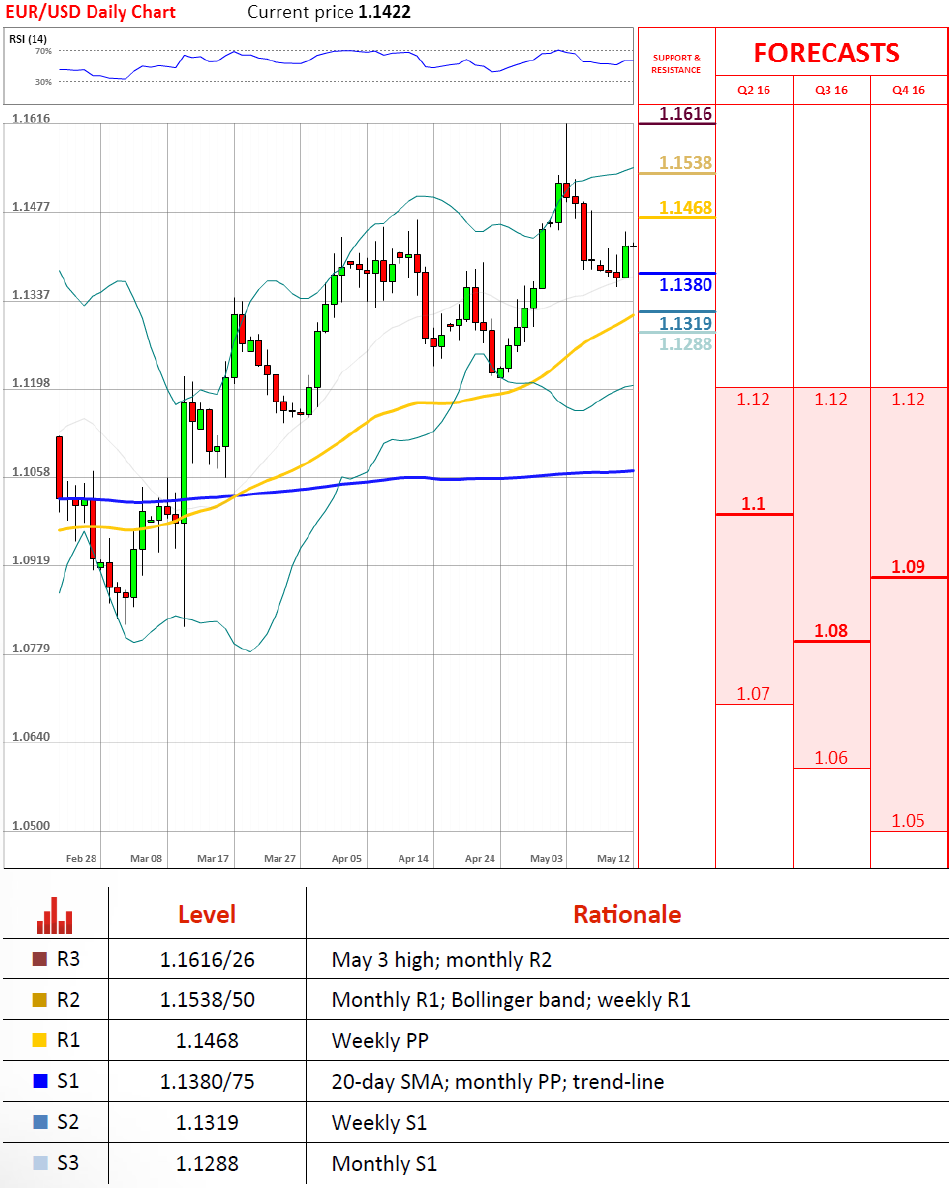 © Dukascopy Bank SA
"It is not clear how strong the U.S. economy will be in the April-June quarter. It will be better than the first quarter but it doesn't look so strong."
- SMBC Nikko Securities (based on Reuters)
Pair's Outlook
Provided with heavy bid momentum at 1.1375, yesterday the EUR/USD currency pair commenced a major rebound above the 1.14 mark and closed the session to the upside for the first time in seven days. Strong demand was generated by the monthly pivot along with the 20-day SMA and March-April uptrend, which should hold as the key support. The gains have a potential to prolong through 1.1468 where the pair will meet the weekly pivot point. Daily technical indicators continue giving bullish signals, meaning the growth scenario cannot be ruled out.  
Traders' Sentiment
Some traders within the SWFX market took profit and sent the bullish share down to 43% from 48%. However, pending orders remain committed to the bullish side of the market.
© Dukascopy Bank SA