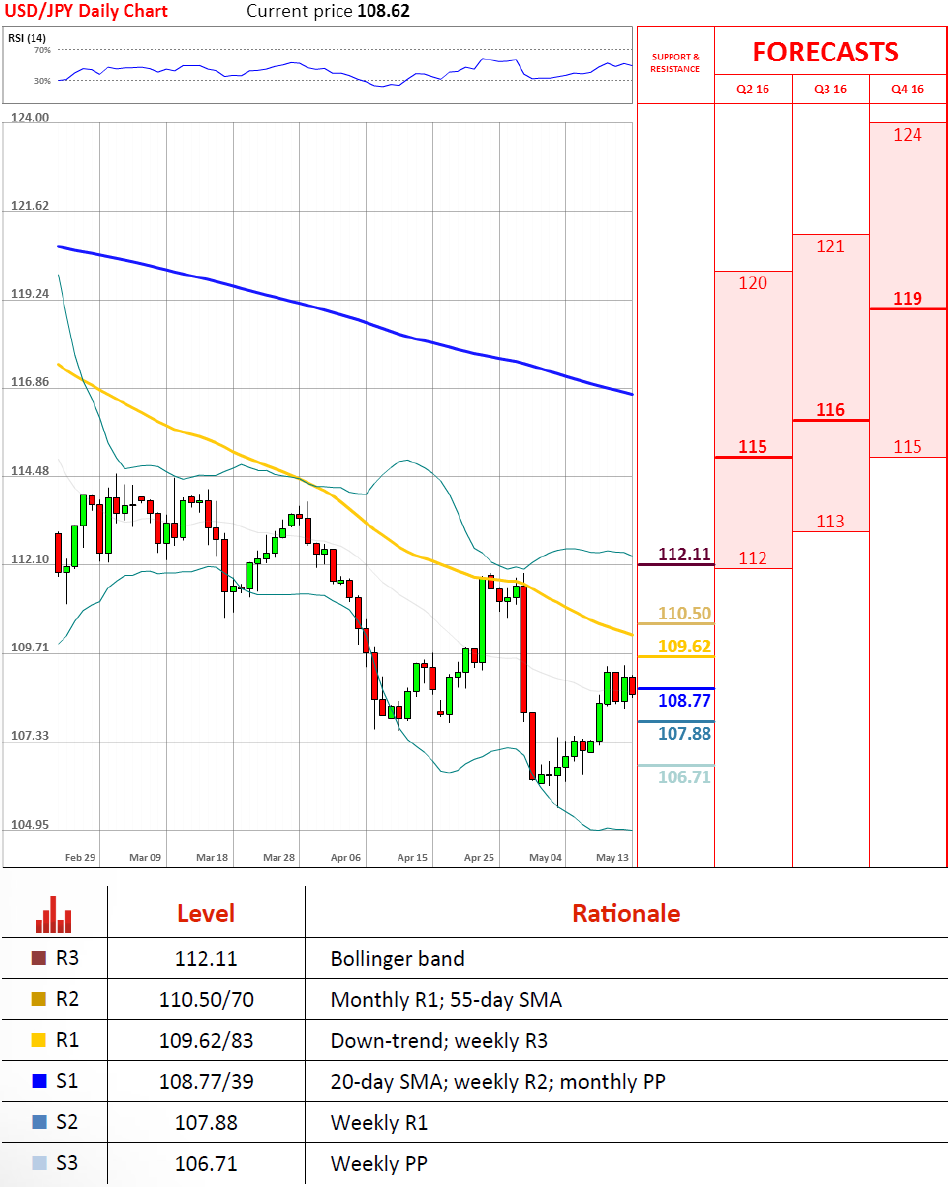 © Dukascopy Bank SA
"I foresee a major reversal on the yen. In the second half of the year, we could see dollar/yen go back to between 120-125 yen."
- Juan Perez, currency strategist at Tempus Consulting (based on Business Recorder)
Pair's Outlook
Even though the USD/JPY currency pair appreciated yesterday, the impetus provided was insufficient for the Buck to climb over the 109.00 mark. There is still room for another rally towards the resistance line of the falling wedge pattern, also reinforced by the weekly R3, with a possibility of a breakout from the pattern; however, technical indicators are unable to confirm that. Consequently, the Greenback could sustain another decline towards 108.00, despite being supported by a tough cluster, represented by the 20-day SMA, the weekly R2 and the monthly PP.
Traders' Sentiment
Market sentiment slightly worsened over the day, but remains bullish at 72% (previously 74%). Meanwhile, the portion of orders to acquire the US Dollar inched up from 49 to 54%.
© Dukascopy Bank SA