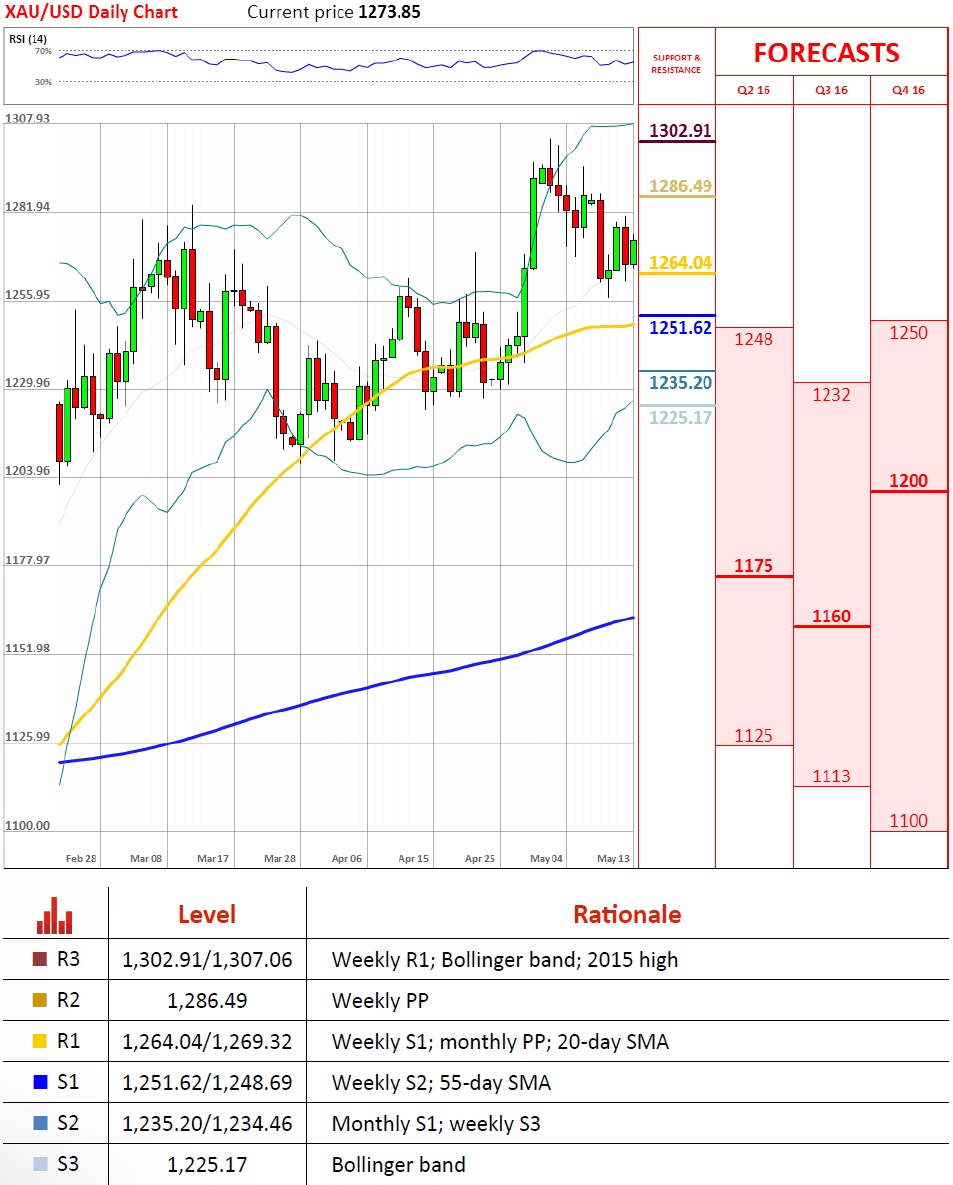 © Dukascopy Bank SA
"Gold really is a substitute currency, and as long as there's uncertainty about what the Fed is going to do or if the Fed raises rates, that'll drive the dollar higher."
- TopThird.com (based on Bloomberg)
Pair's Outlook
Bullion prices are quite volatile this week, as gains are quickly changed by massive sell-offs. Yesterday XAU/USD corrected lower into the 1,263/69 area where it encountered the monthly pivot along with the 20-day SMA and weekly S1. Because of closing above the lower bound of this zone, gold should recover beyond 1,269 in order to avoid a deterioration of the outlook and pessimistic expectations. Ability to do that will revive hopes for a rally up to this week's current peak near the weekly pivot at 1,286.49. In support of that, fresh daily and weekly technical studies are giving signals to buy gold.  
Traders' Sentiment
SWFX bulls have only regained one percentage point since the May 12 morning and advanced to 31% from 30%. Therefore, market participants continue betting the precious metal will fall down at the expense of the stronger US Dollar.  
© Dukascopy Bank SA