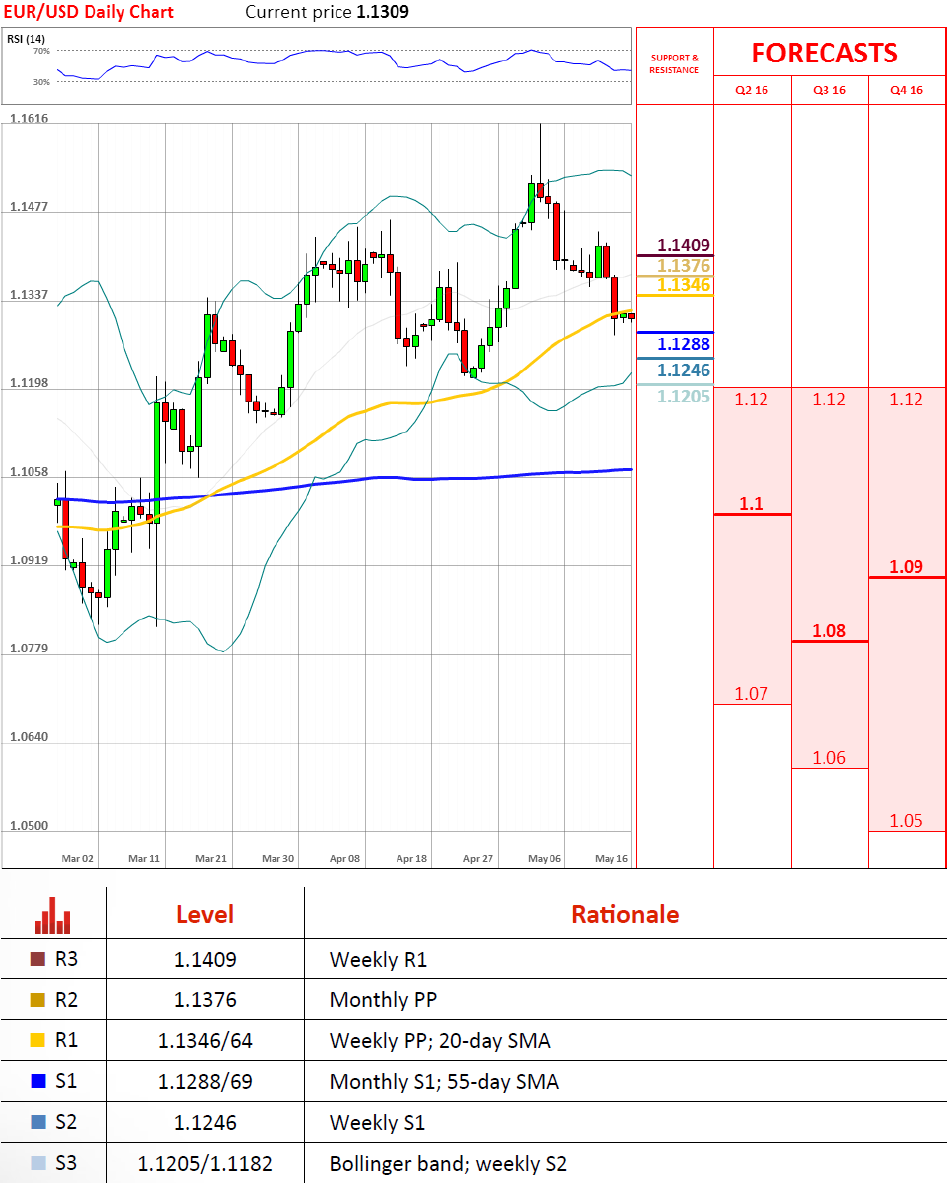 © Dukascopy Bank SA
"We think the dollar would go up a little bit further this month."
- Commonwealth Bank of Australia (based on Bloomberg)
Pair's Outlook
Positive streak of US data resulted in a drop from the monthly pivot point at 1.1376 on Friday. EUR/USD slid below the 1.13 marker and reached the monthly S1 at 1.1288, but the loss was contained here and the pair closed the session at 1.1309. Nonetheless, the rate confirmed the penetration of the March-April uptrend at 1.14, meaning now the forecast is tilted more to the downside. We are now watching the aforementioned monthly S1 along with the 55-day SMA at 1.1269. A decline under here would refocus attention to the April low at 1.1214. Meanwhile, upward cap is represented by the weekly PP at 1.1346.
Traders' Sentiment
57% of all traders continue expecting that the Euro will depreciate against the Dollar. On the other hand, long pending orders in both 50 and 100-pip ranges from the spot tanked below 50%.
© Dukascopy Bank SA