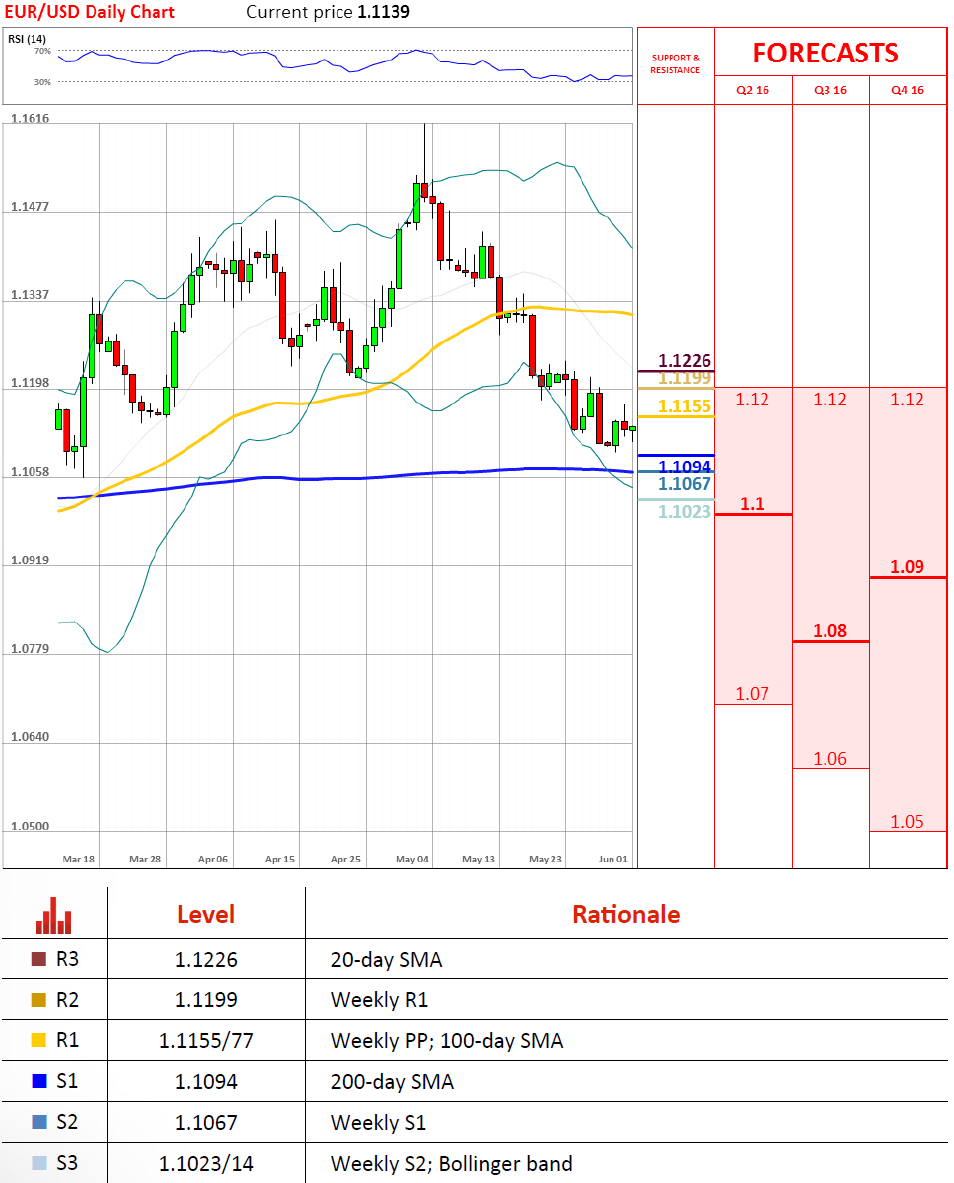 © Dukascopy Bank SA
"The data front is holding the Fed back. The dollar's going to give back some of its recent gains."
- BNP Paribas (based on Bloomberg)
Pair's Outlook
EUR/USD continued its rally in the first half of Tuesday and reached the 200-hour SMA at 1.1170. However, the pair bounced off the moving average midday and depreciated to 1.1130 at the end of the day, 20 pips lower than the 1.1150 level reached earlier the same day. With the start of Wednesday the currency exchange rate continued moving downwards and at the moment has reached the 1.1121 level. In the meantime, aggregate technical indicators for today predict depreciation of the Euro against the US Dollar. 
Traders' Sentiment
Yesterday the portion of the bulls increased to 50% from 49% and traders became unsure about the currencies' further movement. Alongside, pending orders in the 100-pip range from the current spot price are evenly placed to either sell or buy EUR/USD. 
© Dukascopy Bank SA