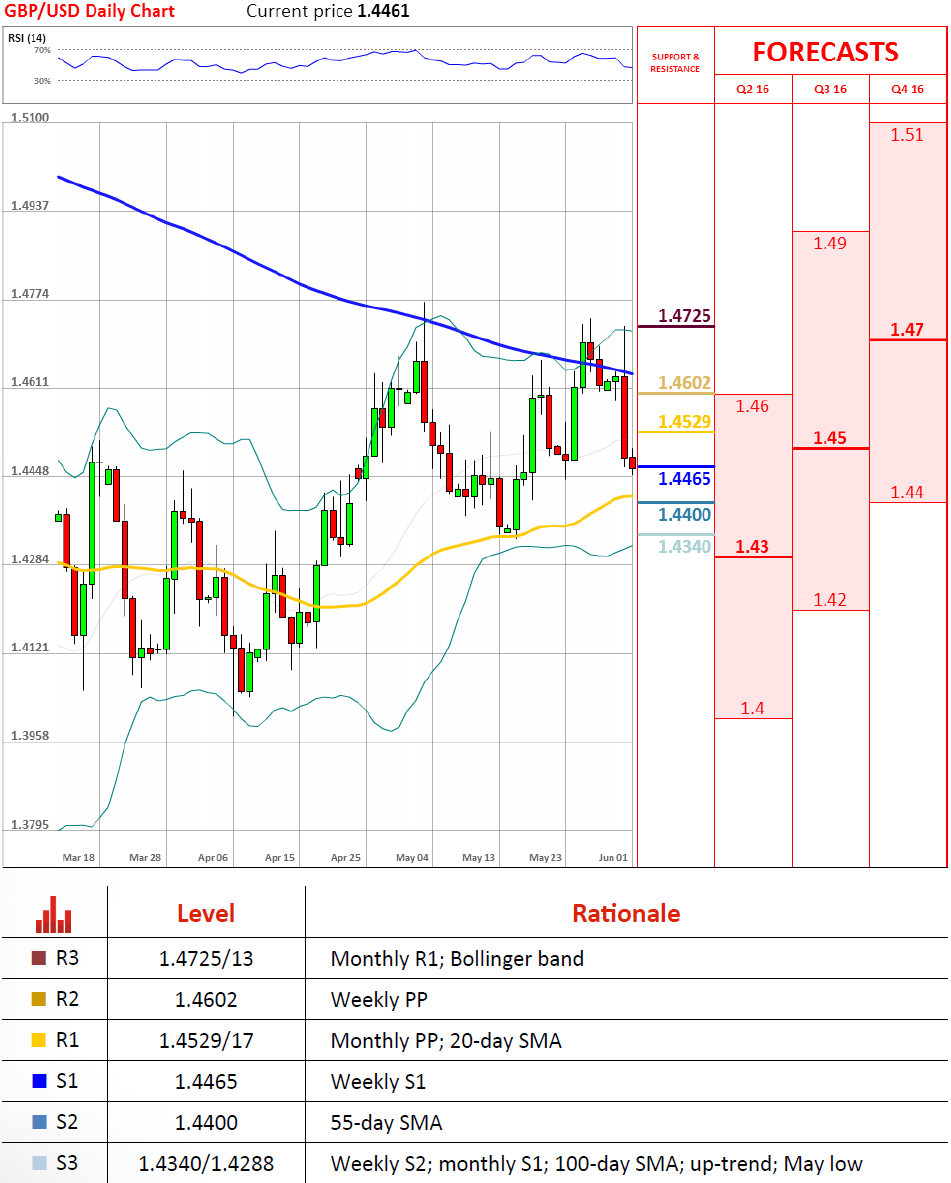 © Dukascopy Bank SA
"The latest polls have hit sentiment and are driving down sterling."
- a spot trader in London (based on Reuters)
Pair's Outlook
While trading within a rather poorly defined bullish channel (since late February), the Cable appears to be forming a double top with peaks on May 2 and May 25. Accordingly, if the price closes under the wide but at the same time dense demand area between 1.4344 and 1.4288, which consists of the neck-line, 100-day SMA and the lower bound of the channel, the new target will be the April's lows, namely 1.4050. Meanwhile, even if the Sterling does rise from 1.4344/1.4288, the gains are to be limited by the massive resistance circa 1.48 dollars.
Traders' Sentiment
There is still no consensus among SWFX traders with respect to the British Pound, being that 46% of them are long the currency and 54% are short. However, the sell orders exceed the buy ones: 61% versus 39%.
© Dukascopy Bank SA