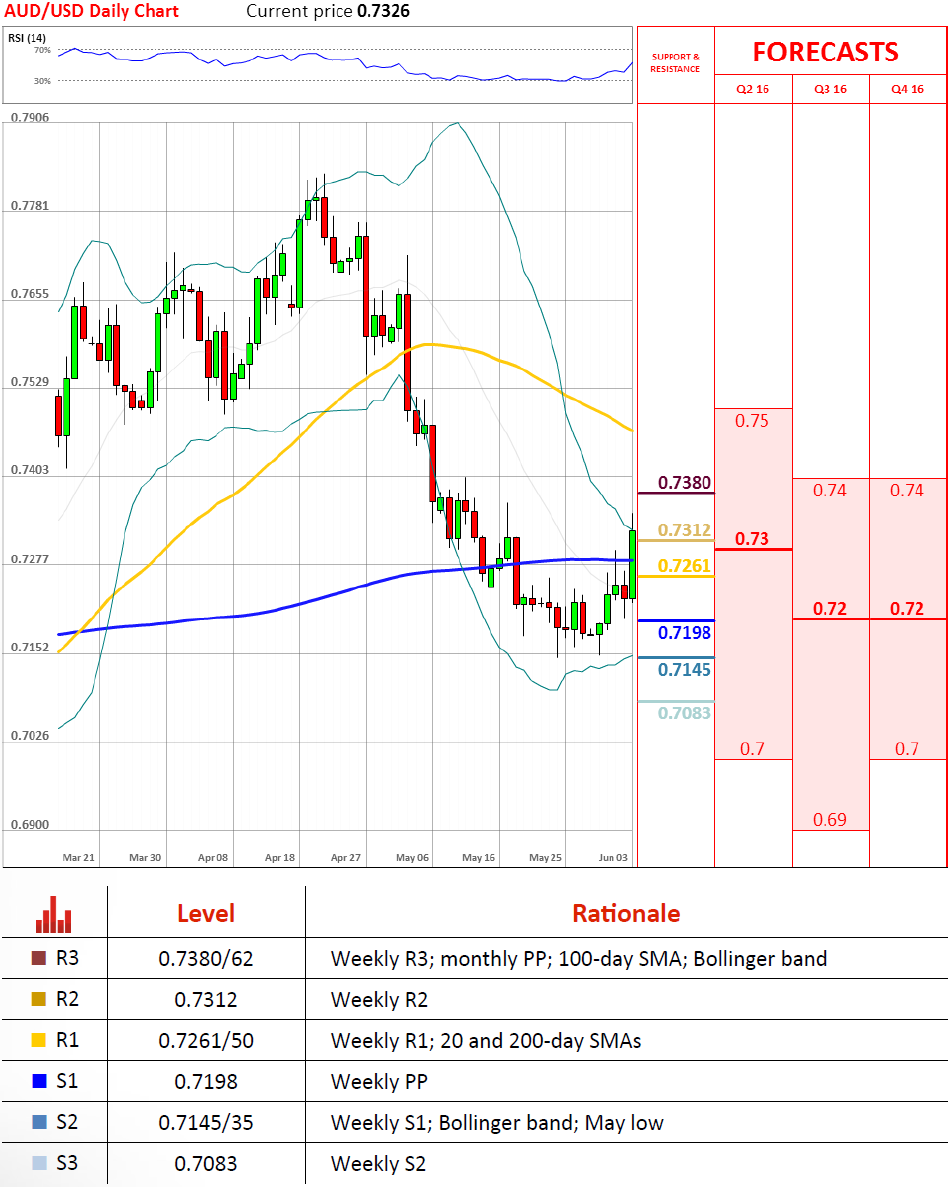 © Dukascopy Bank SA
"Markets have been repricing expectations of a rate hike this year, the shift in expectations has been supportive of the dollar."
- Wells Fargo & Co (based on Sydney Morning Herald)
Pair's Outlook
Today's fundamentals got in the way of yesterday's conclusions provided by technical analysis, and instead of a confirmation, the currency pair is attempting to gain a foothold above the 200-day SMA as a result of a broadly weakening US Dollar. If resistance at 0.7261/50 fails to contain the rally, the recovery will most likely extend up to another cluster around 0.7370, where the monthly PP joins forces with the 100-day SMA. Additional resistance is represented by the 55-day SMA at 0.7490.
Traders' Sentiment
The trend continues—although the bulls are in a majority, their advantage is slowly disappearing. At the moment, 65% of open positions are long, down from 66% yesterday. As for the orders, 60% are to buy and 40% are to sell the Aussie against the Greenback.
© Dukascopy Bank SA