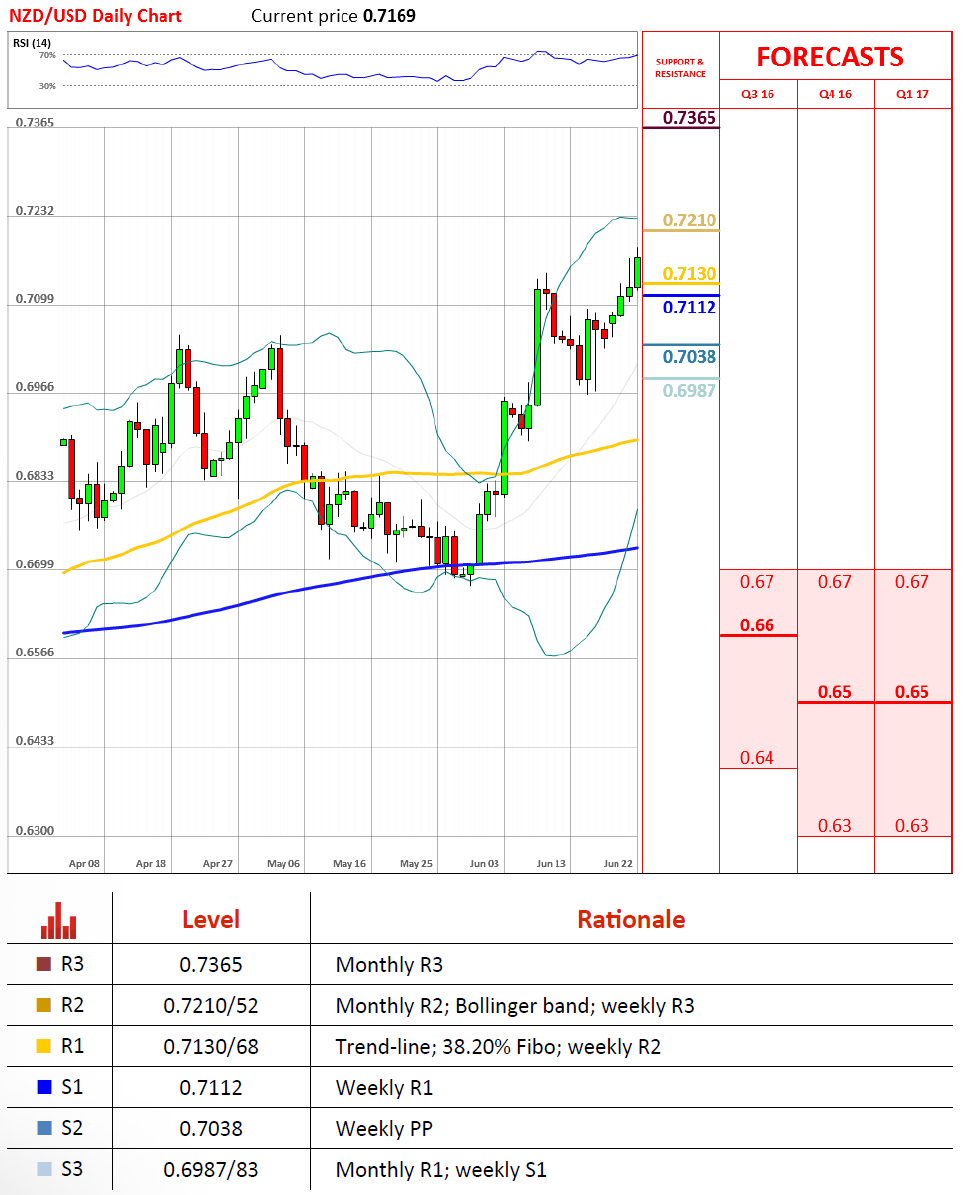 © Dukascopy Bank SA
"It's really hard to see the kiwi break out of the US69.50c to US71.50c range ahead of Brexit." 
- ASB Institutional (based on Investing.com)

Pair's Outlook 
As the New Zealand Dollar is in the middle of its sixth consecutive session of gains against the US Dollar, it confirms, that the pair is in a channel up pattern on the daily chart. At the moment, the pair has confirmed the pattern's upper trend line at 0.7152, and, in accordance with the pattern, the currency exchange rate is set to bounce off the trend line. In such case, the NZD/USD pair is set to move to the weekly R1 at 0.7113. However, aggregate technical indicators forecast, that the pair will remain unchanged today. 

Traders' Sentiment 
SWFX traders have gradually increased their bearish stance, as 74% of all open positions are short, which indicates that the pair is oversold. In the meantime, pending orders in the 100-pip range are 54% bullish.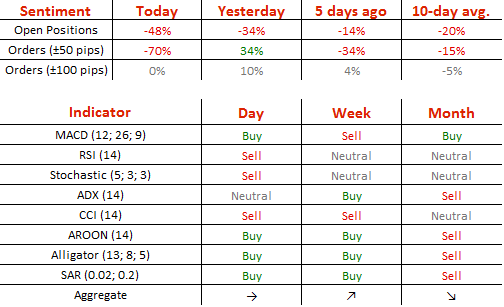 © Dukascopy Bank SA