There was no STD1 rebound, and the intersection of STH1 and STD1 happened. The stop at the level 4/8 (0.6836), from which the pair has repeatedly bounced, signals a return to the area of merger of STD1 with the level 5/8 (0.6897). In the event of a significant breakdown of 5/8, the price will be able to test the mark at the level 6/8 (0.6958). The scenario with a further decline to the level of 3/8 (0.6775) is unlikely, as STD1 still has a bullish colour.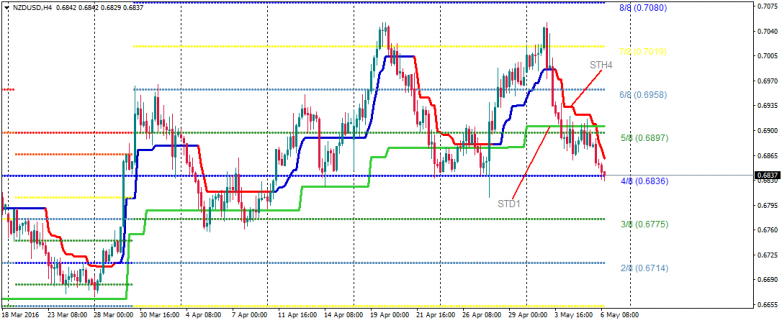 Trade Recommendation: 
Buy – 0.6830; sl – 0.6770; tp – 0.6910.