EUR/USD
Bulls could not hold the initiative of Euro. In the medium term, the advantage is retained by the bears (the medium-term players target - 1.0850). A breakdown below 1.1218 level will open the way to 1.1153 and 1.1103. Alternative scenario: moving above 1.1462 could be considered as a signal to buy the pair with the target points of 1.1523 and 1.1572.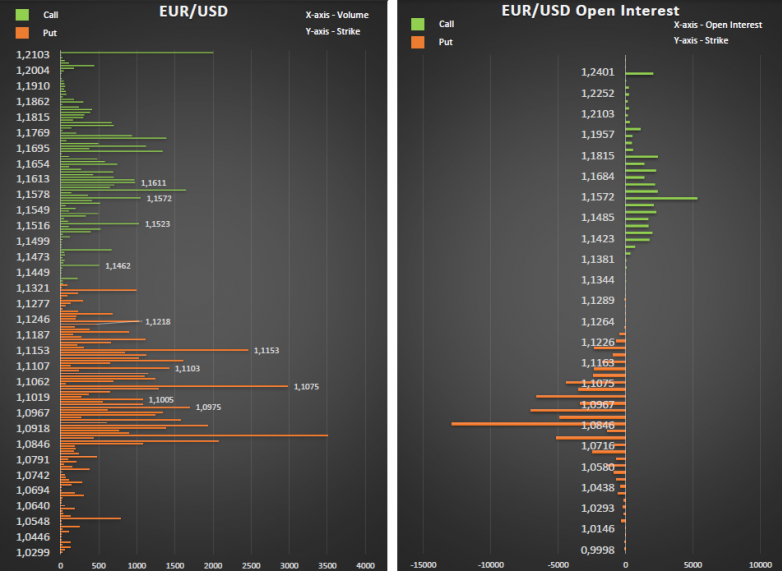 USD/JPY
USD/JPY cannot get out of the bear trap. The medium-term risks are still displaced to the downside. Market makers have formed the strongest Put-level of 90.88; its main purpose is restriction of quotations growth. A break down to the level of 106.25 will create preconditions for a fall to 105.53 and 105.19 levels. Buying will be relevant above 108.27, targets - 108.72 and 109.43.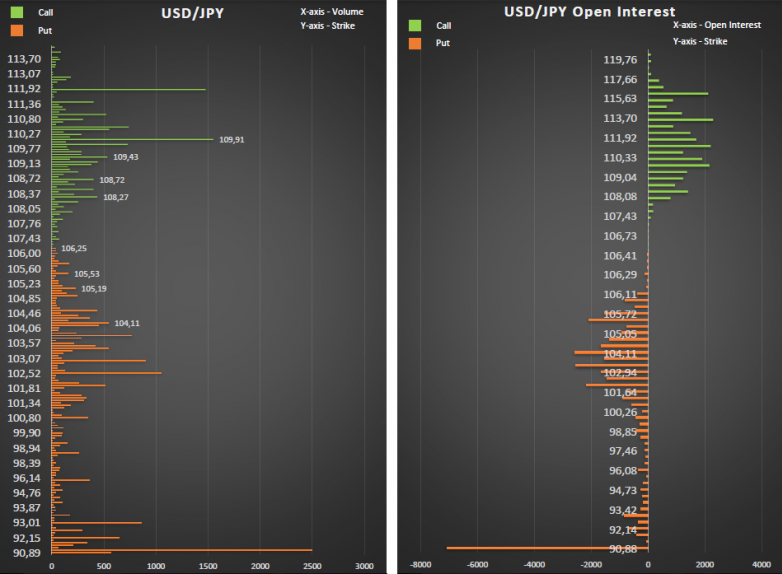 USD/CAD
USD/CAD may develop a correction this week. The medium-term outlook for the pair got neutral. Reliable buying should be considered above 1.2922, target points - 1.3002 and 1.3062. Sellers are activated below 1.2649, players' targets are connected with 1.2555 and 1.2505 levels.