EUR/USD
The euro-bears are ready to renew their attack. Medium-term risks remain off to the downside. The digression below 1.1228 may trigger the trading on this pair with the objective points – 1.1154 and 1.1093. Buy will be relevant above 1.1434, with the targets on 1.1475 and 1.1561.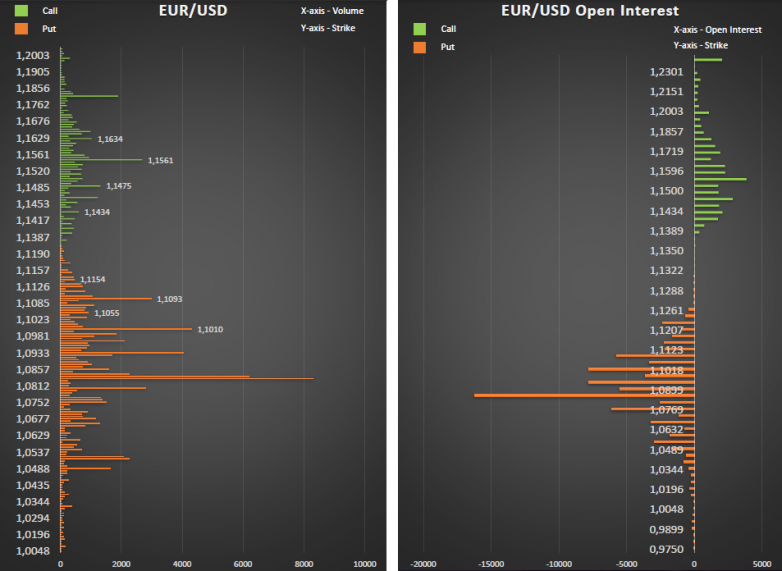 USD/JPY
USD/JPY followed the bearish trend again, having ended the week in the red zone. The pair's medium-term image remains negative. Market makers are keeping on using the Put-level 90.88 (very strong) to control the market. Breaking the 103.77 level down will set the scene for decline to 102.97 and 102.46 points. Buy will be relevant above 106.30, with the targets on 107.43 and 107.93.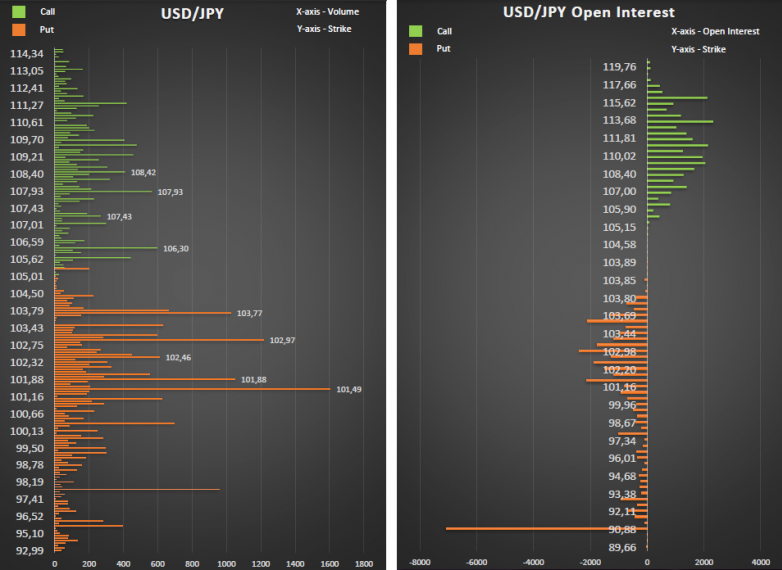 USD/CAD
USD/CAD has a good chance to continue the upward correction. The bulls will preserve the leading position in the the medium term as well.а быками. Breaking the 1.3012 level up will open the way to 1.3108 and 1.3163. An alternative scenario – the decrease below 1.2718 – can be considered as a signal to sell the pair , with the targets on – 1.2666 и 1.2601.