The main topic for the British pound is the European Union membership vote on Thursday. Last week the referendum campaign was suspended for 3 days after the murder of Jo Cox, who was calling for Britain to remain in the EU. At the start of this week fears of Brexit declined. The latest opinion polls showed that the "remain" camp is ahead of Brexit supporters, though the lead remains narrow. Remember that potential Brexit may offer an opportunity of big gains on Forex, but the risks will be also very high.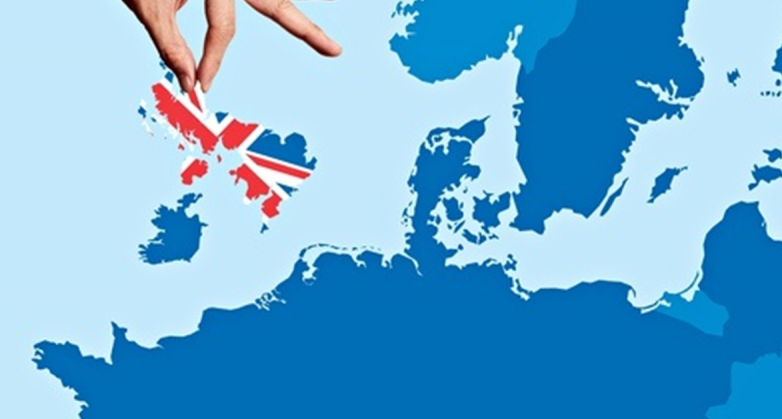 Last week GBP/USD fell almost to 1.4000 before reversing up on Thursday and opening this Monday with a gap to the upside and rising to 1.4650. Data from CFTC showed that traders reduced their net short GBP positions by almost half in the week, which ended on June 14 – it means that speculators started to return to pound even before the market's mood became more optimistic at the end of last week.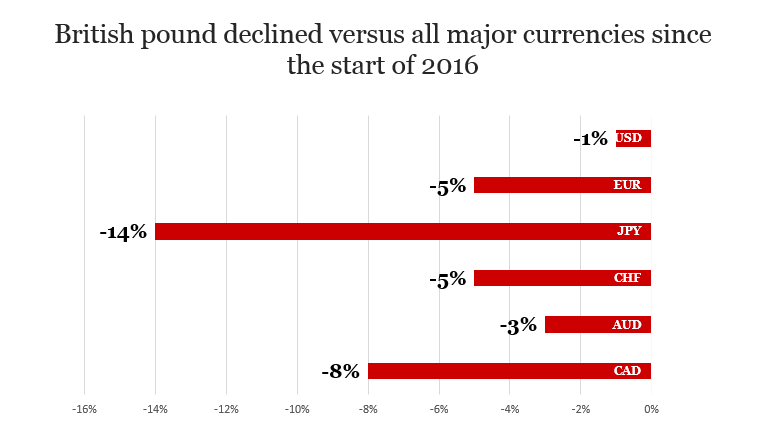 British pound had fallen a lot this year versus other major currencies. If the UK chooses to stay in the EU, well see a relief rally, especially against US dollar and Japanese yen. In case of no Brexit GBP/USD will rally to 1.4865, 1.5000 and 1.5130 (38.2% Fibonacci of 2014-2016 decline). On the other hand, Brexit would provoke a fall to 1.3680 (2001 low) and further towards 1.3000. Pound's decline on Brexit will be bigger than its advance in case of no Brexit.
All in all, we remain on the positive side about the pound and think that the "remain" camp will win the referendum. Still sterling will remain volatile in the coming days as new opinion polls will be released.