On the daily EUR/GBP chart there's a sustainable uptrend, confirmed by rising MACD and ADX above 25. The main recommendation include buying on the pullbacks.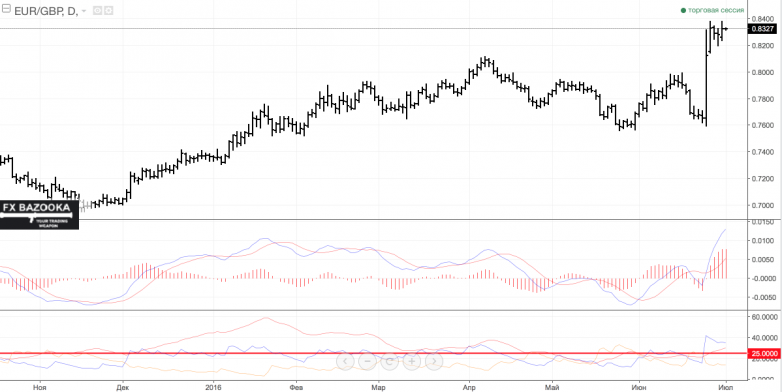 On H1 wait for Stochastics to enter oversold area and then return to the main trading channel. If this doesn't happen, don't open a trade. The signal to buy will be the decline of EUR/GBP to target at 88,6 of the harmonic pattern "Shark" and the following recovery.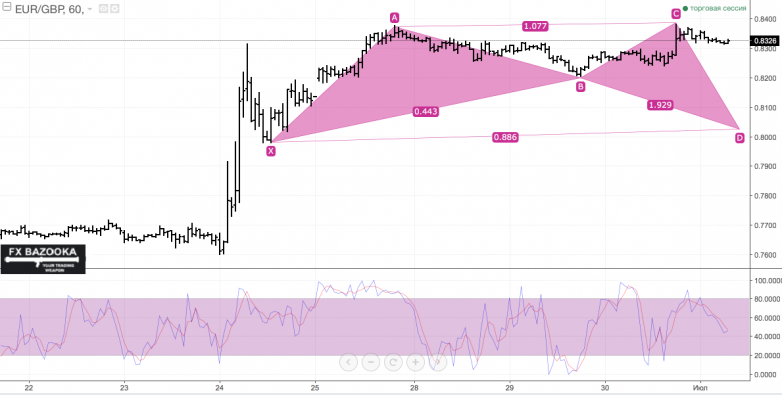 Recommendation: BUY 0,803, SL 0,798, TP 0,813.