There's correction on the daily EUR/JPY chart. This is expressed in higher MACD and convergence of the moving averages (EMA26 and EMA9). At the same time, the trand remains bearish, ADX>25 and keeps rising, DMI>-DMI. In the situation like this we use strategies based on the return to the existing trend. Traders have to wait for the pair's return to important support. The test of this support will be a signal to enter short positions.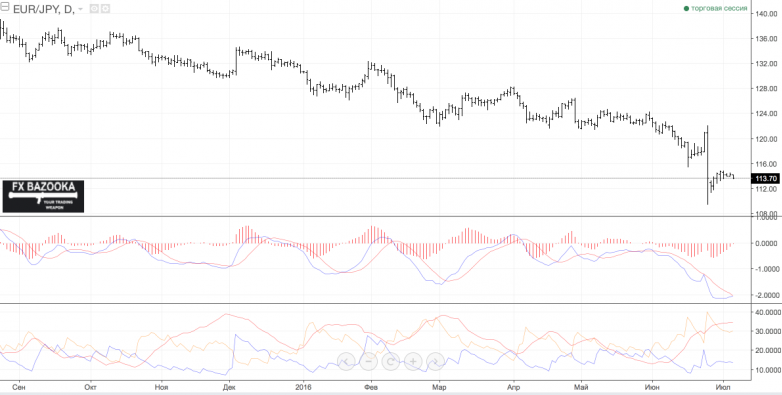 On H1 EUR/JPY formed the reversal pattern 1-2-3. If the bulls fail to make the move, it will signal their weakness.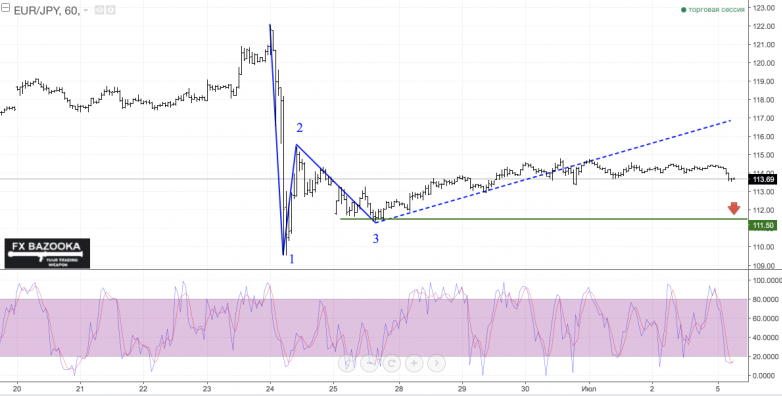 Recommendation: SELL 111,5  SL 112,5 TP1 109,5 TP2 107,5.