There's a steady uptrend at the daily chart: ADX>25 and rising, DMI>-DMI, EMA9>EMA26. Correction in the form of declining MACD will be short-lived and may be used to open long positions. We recommend buying on the pullbacks and on the break above important resistance levels.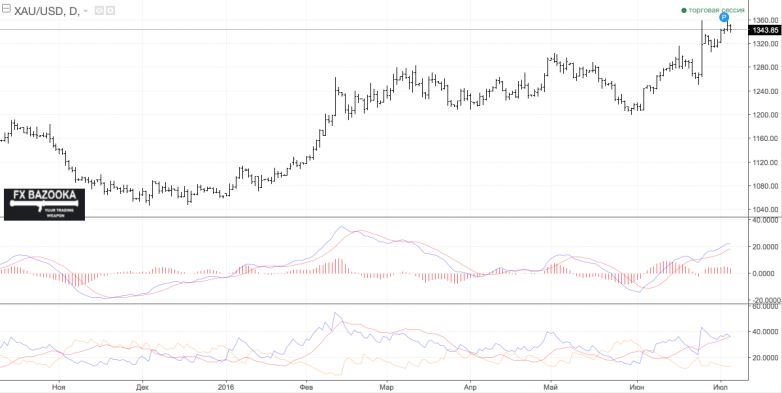 On H1 gold formed 1-2-3 pattern. Return to point 3 with further breakthrough should be used for opening long positions. Decline of Stochastics below 20 and the further return to the trade channel may also be a buy signal.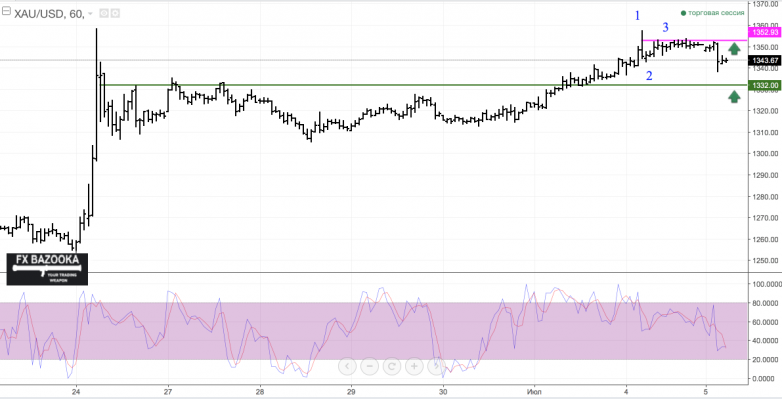 Recommendations: BUY 1332, SL 1302, TP 1392; BUY 1354, SL 1304, TP1 1404, TP2 1454.