Positioning of the indicators on the daily XAG/USD chart shows that it is under control of the bulls: ADX>25 and rising,  DMI>-DMI, EMA9>EMA26. Dynamics of MACD shows that there's no divergence,which could have signaled potential reversal of the uptrend. In the situation like this the best strategy is to buy silver.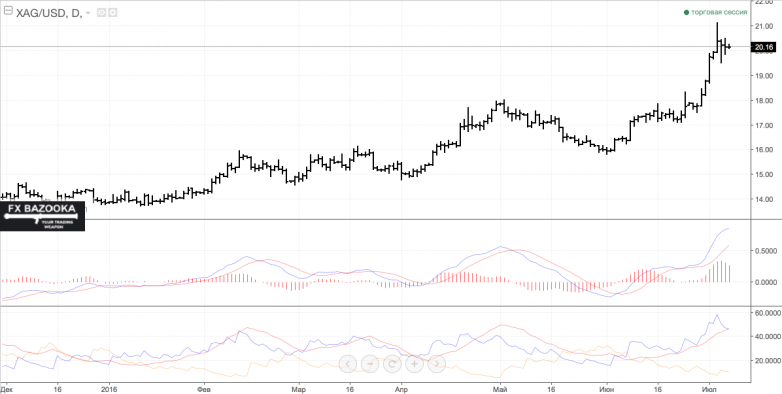 On H1 XAG/USD is consolidating after having formed 1-2-3. It means that "Spike and ledge". Usually it's used to sell on the break of support at $19.61 or to buy on the break of resistance at $20.71 an ounce.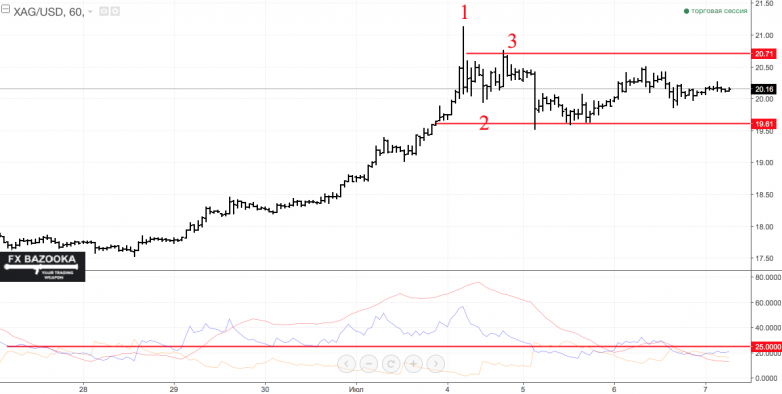 Recommendation: BUY $20,71, SL $19,71 TP22,71.