On the daily AUD/USD chart the bulls and the bears are fighting for the initiative. So far, neither group managed to gain advantage. This can be seen from the fact that ADX is below 25 during the last 4 weeks. In the situation like trade on the break of the trading channel.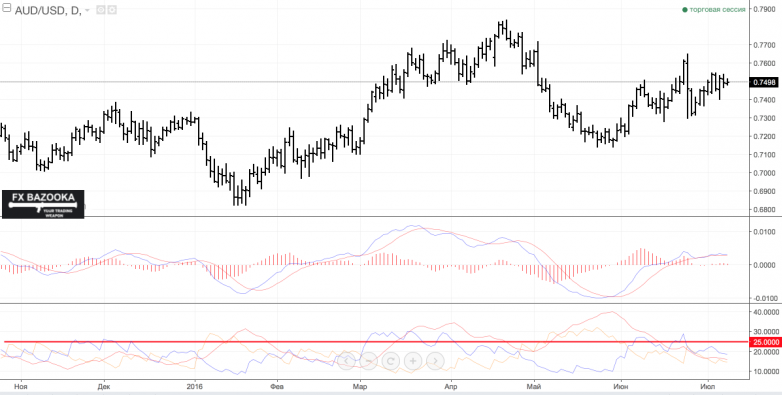 On H1 AUD/USD is consolidating during the last 24 hours (ADX<25) in the 0.747-0.7535 region. Break below the support will be a signal to open a short position, successful test of resistance will be a signal to open a long position. As confirmation use the return of Stochastics to the 20-80 trading channel.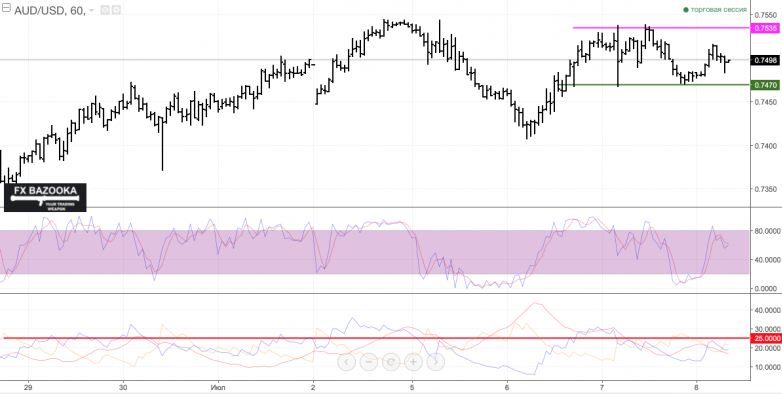 Recommendations: SELL 0,7470 SL 0,7520, TP 0,7370; BUY 0,7535 SL 0,7485 TP 0,7635.