The financial markets used to forget about U.S.-China trade wars and a potential impact on global economic growth. However, the nightmare came back in investors' dreams, threatening to eliminate all of the gains made since the beginning of the year. Global equities performed an impressive six-month bullish rally, while U.S. stock indices had rewritten all-time highs this spring. Since last week, the markets' sentiment has been changed, and financial turmoil became possible.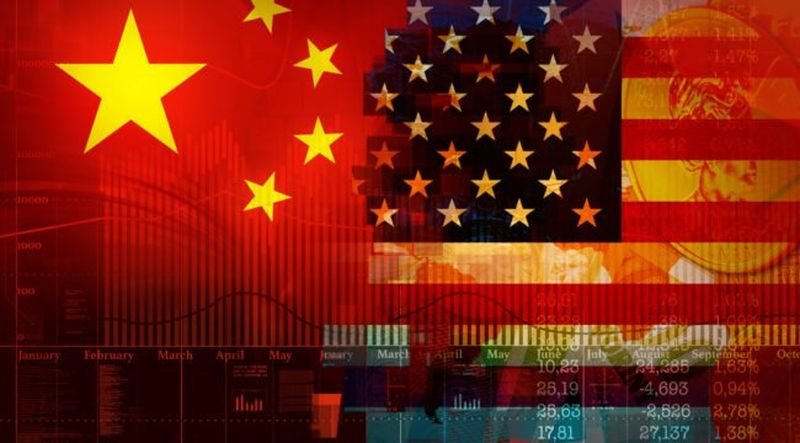 U.S. President Donald Trump announced a 'biggest deal ever' after the summit in Argentina in November 2018. He had a personal meeting with China's leader Xi Jingpin, after which the two largest world's economies started a three-month negotiations period to arrange agreements on trade conditions. Trump decided to hold import tariffs for Chinese goods at the previous level of 10% and promised not to impose a new round of restrictive measures until the deal is done. A tough long-term period of negotiations started and all looked good as officials from both sides were reporting significant progress in trade talks. Financial markets were happy with that news, global equities rallied, high-yield assets surge as the risk appetite jumped. Emerging markets were leading the gains with the most substantial investments volume in a decade as global investors were confident in the global economic growth and ready to risk. 
One day on May 9 could become a black day for the global economy. Donald Trump decided to pull the trigger of new import tariffs up to 25% worth 200 billion dollars for all Chinese goods. The second world's economy faces troubles even without those measures as the growth slowed down, exports declined, industrial production decreased, and unemployment jumped. New tariffs would become a real nightmare for Chinese exporters as the U.S. is the largest consumption market for their goods. Moreover, such a disbalance in trade order could create a deep recession for other economies as Chinese import volume could also drop dramatically, creating a decline of production and revenues for other countries dependent from China's imports. Trade wars could spread to other regions as local regulators would start supporting their own exporters and producers with protectionism and mirror measures.
The initial market's reaction was somewhat limited. For example, U.S. stock indices retraced from peak values but had found support, bouncing off mid-week lows. Standard & Poor's benchmark, representing the total value of 500 companies, had lost only 0.3% if its rate, which could be called as nothing but technical correction. Tech-heavy NASDAQ dipped 2.19%, while Dow Jones Industrial Average suffered more considerable losses of 3.2% on a weekly basis. European stock indices were hit the hardest as German DAX 30 slid 2.84%, while French CAC 40 plunged more than 4%. That sell-off was perceptible for equities investors, but things could be much worse, given the importance of that news. Some of the analysts explained that limited markets' reaction with the fact that global investors took the wait-and-see positions, expecting an official response from Chinese officials. Some optimists expressed an opinion that Trump's tariffs would force Xi to arrange the trade deal more quickly, stepping back about several points in deal conditions. However, the weekend brought even worse news.
China promised to retaliate. The government announced more duties on U.S. goods worth $60 billion starting from June 1. Official comments were focused on the fact that the country is not going to succumb to geopolitical pressure, underlining that the economic partnership does not suggest power position. Mirror measures will be imposed for several crucial sectors of the economy including machinery and industrial products, automotive and agricultural goods. Trade wars only start escalating as the distance between the two largest economies grew, while tensions increase. Another critical factor in the relationship is that the U.S. is not pleased with rapid Chinese growth in the technological sector, especially in the telecommunication field. China's expansion in other countries surged after the country started to implement 5G technology, which makes other countries dependant on Chinese hardware and equipment. Several information flows might appear in the hands of Chinese military forces and intelligence, increasing the country's influence on geopolitics dramatically. The recent story about Huawei's CFO arrest in Canada created significant damage to the relationship.
As a result, global traders and investors started to panic. As of 2:30 PM GMT, Chinese yuan dropped to multi-year lows, global stocks tumbled, emerging markets assets and risk currencies were sold-off, Treasuries, bonds and safe-haven assets surged. For example, the USD/JPY currency pair, which is the traditional indicator of the risk-appetite plunged 0.8% in one single trading day, testing 109.00 support for the first time in six months. German DAX 30 benchmark was losing 1.33% of the value, while U.S. tech index was plunging 2.10%. The panic might keep the selling pressure throughout this trading week and beyond, if the U.S. and China failed to calm down the financial markets, announcing a compromise decision. Trump and Xi will meet in G20 summit in Japan in June, but until then significant damage could be done for the global economy.