June 7, 2016 - 10:38am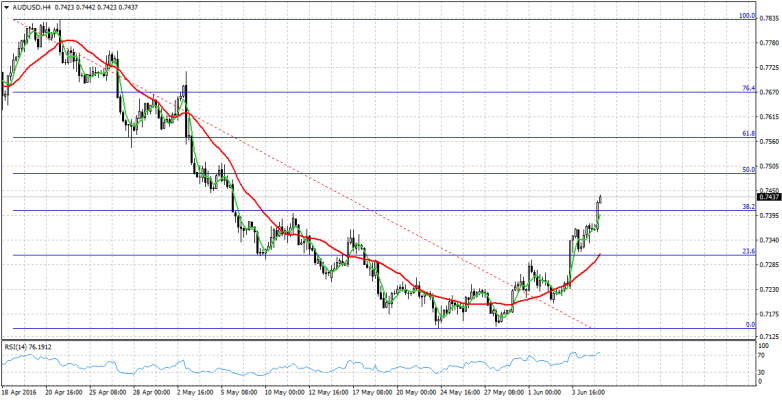 AUD/USD
The currency instrument has strengthened after release of the data on the retaining interest rate by RBA, however the major pressure on the pair will be put by the US FED session to be held on June 14-15. In the H4 time frame the pair is getting close to Fibonacci level 50 which will enable to open position for selling from 0.7480 to 0.7400. The pair decrease will be additionally driven by the possible rate hike by the US FED.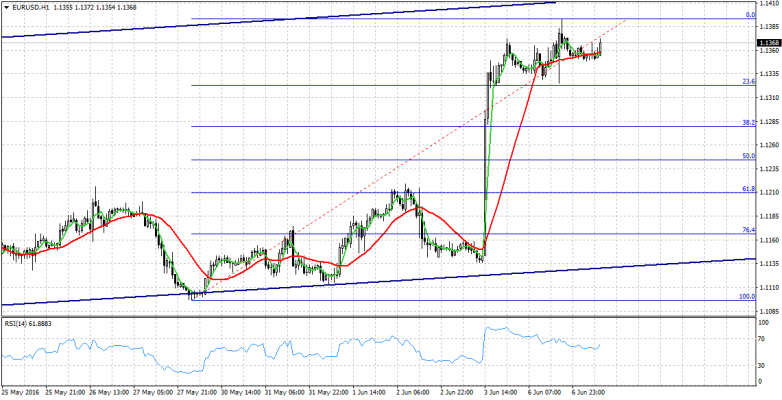 EUR/USD
In the H1 time frame the currency pair got close to a resistance level of 1.1393 which opens a good position for selling from the current price to 1.1280. The fundamental basis for the currency pair decrease will be session of the US FED to decide on whether to increase the interest rate.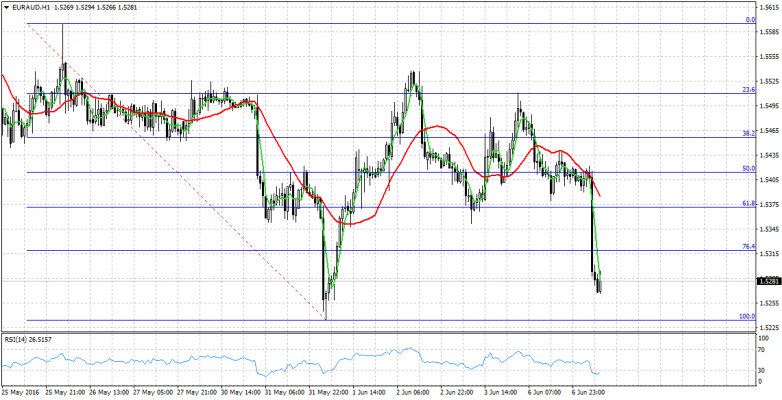 EUR/AUD
The technical analysis for the H1 time frame shows the instrument bouncing off the resistance level which opens a good position for purchase from the current price to 1.5373. The important warning of the currency pair growth will be within the speech by Mario Draghi to take place on June 9.