July 4, 2016 - 10:04am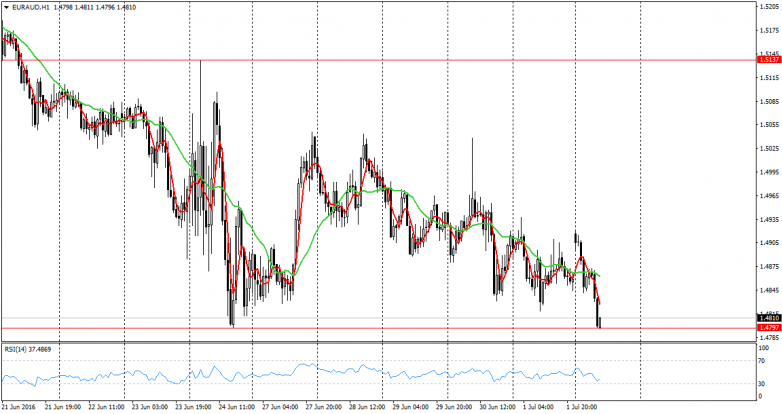 EUR/AUD
AUD has weakened today after the poor release on the construction permits. According to the technical analysis, in the H1 time frame the currency pair got off the price channel support. This enables to open position for purchase from the current price to 1.4880.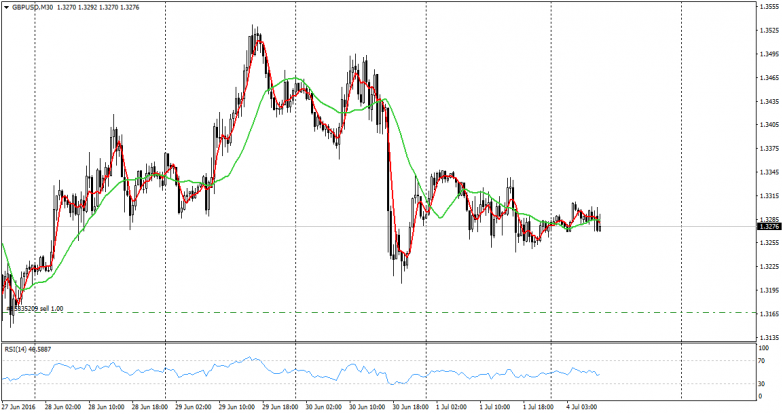 GBP/USD
Сегодня выдут данные деловой активности в строительном секторе Великобритании. По прогнозам ожидаются показатель ниже чем предыдущий. Это ослабит британский фунт, что окажет давление на валютную пару. Рекомендуется установить отложенные ордер Sell Stop 1.3230 T/P 1.3150, S/L 1.3270.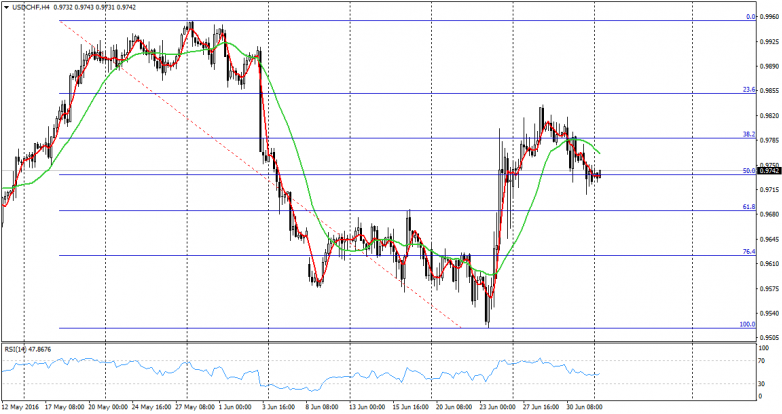 USD/CHF
На четырех таймфрейме валютные инструмент скорректировался на 50 уровне по Фибоначчи. Технический анализ указывает на продолжение восходящего тренда, что дает возможность открыть позицию на покупку от текущей цены до отметки 0.9790.