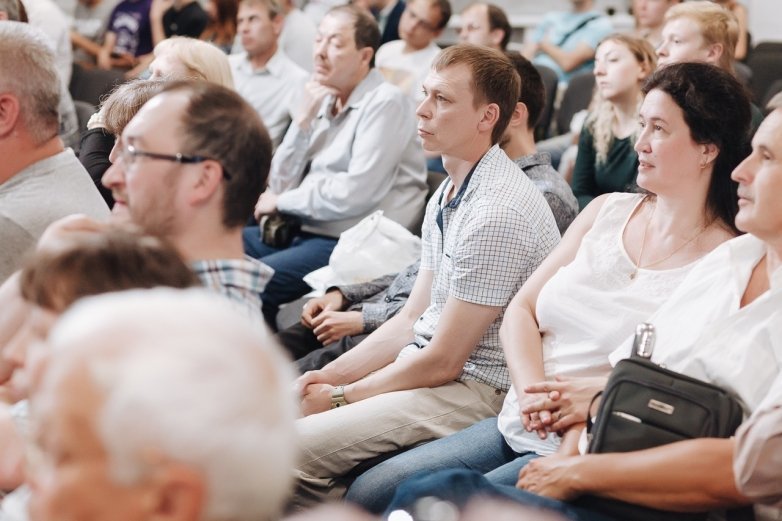 Forex Optimum Group acted as a partner of the First Annual Conference on Financial Market in Perm, Russia. For this event, FOG was represented by Ivan Kapustyanskiy, the company's leading analyst. He shared his ideas about most promising long-term investments in the stock and commodity markets. The conference was organized by the Financial Technologies and Analytics Centre (FTAC).
"Speculative trades and investments are not to be confused. Investments have advantages over speculations. Their full uncovering is facilitated by investment strategies," Ivan Kapustyanskiy said, outlining the range of topics to be discussed. "Everyone is able to invest, even when having a comparatively modest family income. Of course, investments are almost always accompanied by risks. And today I am going to explain to you how to minimize risks, also by using a joint product presented by Forex Optimum and FTAC, which is a conservative investment portfolio called 'Stability'."
When presenting in front of the audience, the speaker explained that long-term investments in stocks of major industrial companies bring in a stable income even in times of crisis. If you look at the price history, then you will see that stocks rise in the long run, and it means that you can profit from that.
"Yes, in terms of profitability speculations considerably outperform investments in securities. Some traders make up to 200% on speculative trades over short hours," the speaker admitted. "While investing, you don't make much money, but these are stable earnings. And it is essential that investments allow us to decrease time spending."
Ivan Kapustyanskiy showed statistics demonstrating that speculators, nonetheless, are outperformed by investors in terms of yield. This stems from different risk exposure in trades executed by speculators and investors. Diversification and an investment portfolio containing multiple assets contribute to mitigating risks.
Within the scope of his presentation, the company's expert explained what active and passive investing means, what "the miracle of compounding" is, discussed investment strategies and talked about how to set investment targets.
"I would invest in rising stocks," Ivan Kapustyanskiy shared his view when answering one of the questions from a conference participant. "But knowledge is required, and you need to look out for start-up companies that will show good growth. However, if you want to safeguard rather than multiply your profit, you need to pick reliable assets, for example, McDonald's, Coca Cola, etc."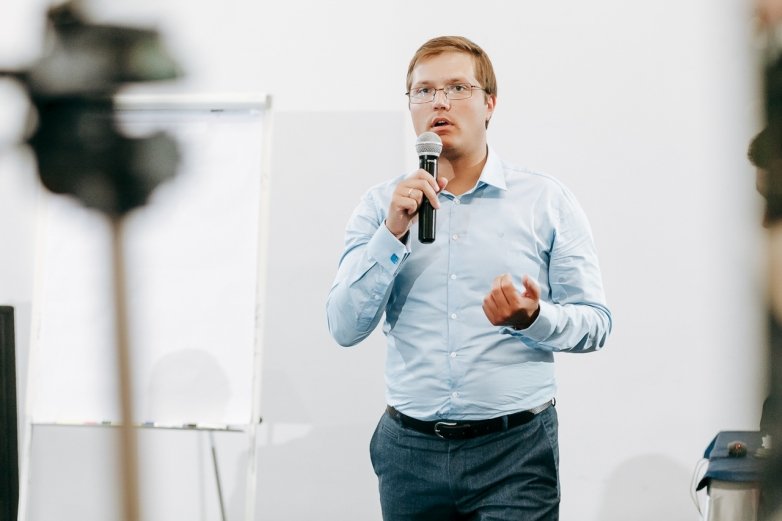 When speaking of major risks of investing, the FOG's expert uncovered secrets how to analyze fundamental data in order to control risks. "I specifically emphasize financial crises and force majeure events," he specified. "And yet please note that every collapse is followed by a new high. History proves it to be true. The bursting of the dotcom bubble and the 2008 crisis were overcome, and then we saw growth again."
"When working in the investment market, you need strong nerves and never succumb to panic," Ivan concluded and quoted Warren Buffett as an example.
In conclusion, a conservative investment portfolio called "Stability", a joint product by Forex Optimum and FTAC, was presented, the speaker also gave recommendation as to the books to read and gave some gifts on his own behalf and on behalf of Forex Optimum for the best questions from the audience.
Ivan Kapustyanskiy – is a leading analyst at Forex Optimum Group. He's been working in the stock market since 2009. Certified appraiser, Candidate Level 1 CFA Program. Makes regular appearances as a speaker on the radio stations "Moskva FM" and "Kommersant FM", in the "Expert" magazine and in high-profile federal mass media.