For the most part, the North American trading session was bereft of much excitement, at least in comparison to that of Asia and Europe.  With the economic calendar virtually bare, the machinations of Chinese inflation woes and Greek debt discussions dominated the headlines as the assumptions of continued US economic growth provided the base to rally upon.  In this environment, US equities advanced nearly 1% and the USD was overwhelmingly the favored currency.  In fact, the strength of the USD has brought the AUD/USD to a level of support that, if broken, could provide the impetus for the Aussie's next big fall.
Since the short squeeze that took place earlier this month in the AUD/USD, the currency pair has carved out a 120 pip range that has simultaneously created a Head and Shoulder's pattern that stands ready to be challenged as Asia comes online.  Potentially creating that impetus for a challenge are Australian Westpac Consumer Sentiment and Home Loans, both being released in early Asian trade.  Home Loans in particular have been depressing over the last year or so as 9 out of the last 12 releases have failed to beat consensus estimates.  If that were to be repeated once again, there may not be much left to hold up the AUD.
In addition to Aussie economic figures potentially missing their marks, the potential for depressing releases coming from Europe is high.  Many eyes will be trained upon the Eurogroup Meetings and how politicians will be approaching the situation in Greece.  If rhetoric continues to threaten the rising possibility of a Greek exit of the Eurozone, it may not matter how Aussie data reports, there may be nothing it can do against the broader risk-off frenzy that could take place as investors prepare for a potential Grexit.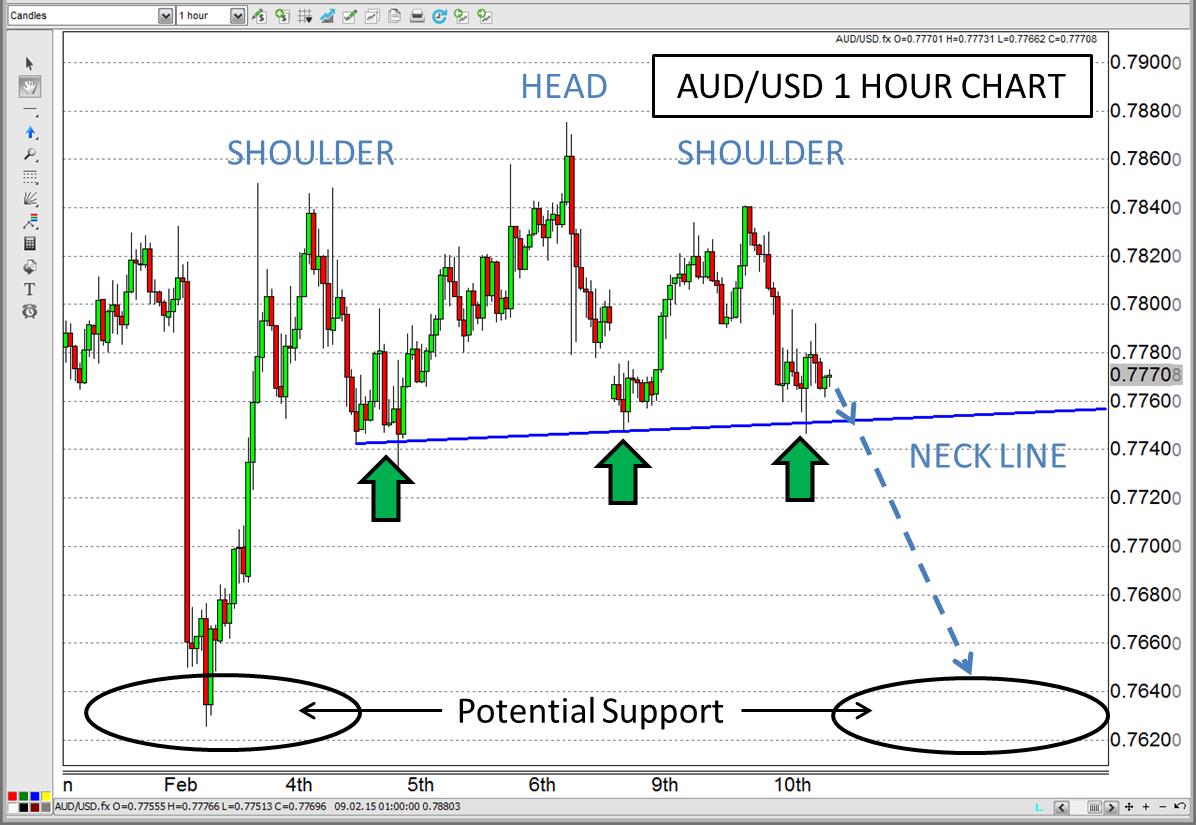 For more intraday analysis and trade ideas, follow me on twitter (@FXexaminer ).