All eyes are trained on Europe this morning as the calendar in North America is once again light, and the Eurogroup meeting participants generate headlines.  The potential for a Greek exit of the Eurozone is fresh on everyone's mind, so markets are hanging on the slightest of comments by European politicians.  The base assumption is that nothing too positive is going to come from the meetings and a general risk negative pall is hanging over most markets.  Oil is below $50 per barrel, equity markets are nervously oscillating around even, and EUR/GBP is hitting multi-year lows.  However, most of the JPY crosses are turning higher, led by USD/JPY breaking above the 120 barrier.
Despite oil falling to new lowly levels the CAD isn't faring too badly.  Perhaps due to the lack of popularity in the JPY, the CAD/JPY has been trending higher for the entire month of February and touched its rising trend line again earlier today.  If the trend line continues to hold steady, there could be further highs in store, particularly if USD/JPY continues be the rising tide that lifts all boats.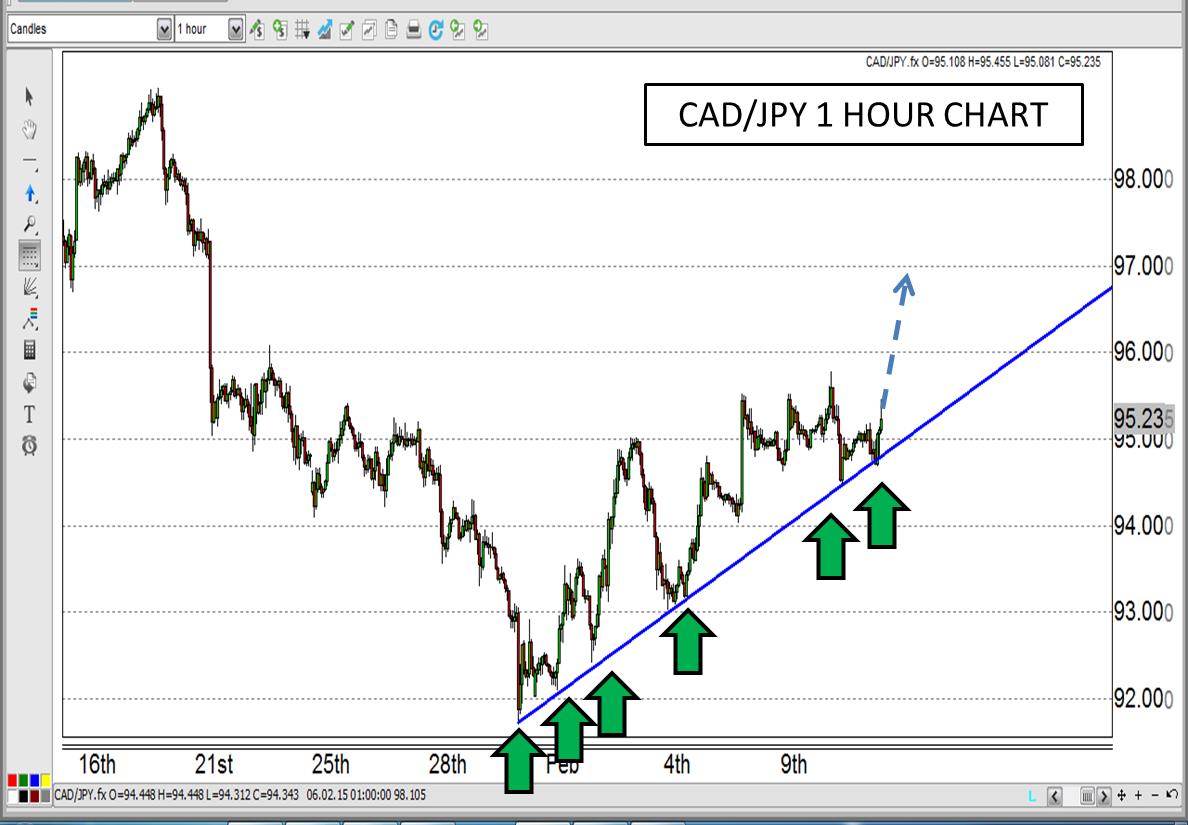 For more intraday analysis and trade ideas, follow me on twitter (@FXexaminer ).