The Australian economy hasn't gotten off to too great of a start so far in 2015.  After reaching the yearly high around 0.83 within the first few weeks, the AUD/USD has seen nothing but decline as metric after metric is either making investors bail on the currency or monetary officials encourage them to do so by cutting rates.  Most Aussie bulls likely feel a little punch drunk after all the blows they have been taking of late.  Unfortunately for them, the beating may not yet be done as there are some additional factors that could shove the currency even lower as we head to the weekend.
Factor 1:  Today's Rally Up to Declining Trend Line
The North American trading session was an abject disaster for the USD today as US Retail Sales missed a depressed consensus expectation of -0.3% by declining 0.8%.  Granted, nobody was expecting much as lower gas prices really took a bite out of gas station receipts, but the money saved at the pump evidently didn't migrate over to other discretionary spending.  Regardless, the Federal Reserve is still likely to remain hawkish while the Reserve Bank of Australia remains dovish, so looking for levels of resistance is the most logical stance to take.  Given the decline of the USD, and subsequent rise in AUD, the pair has bumped up against a declining trend line that could thwart any further advance.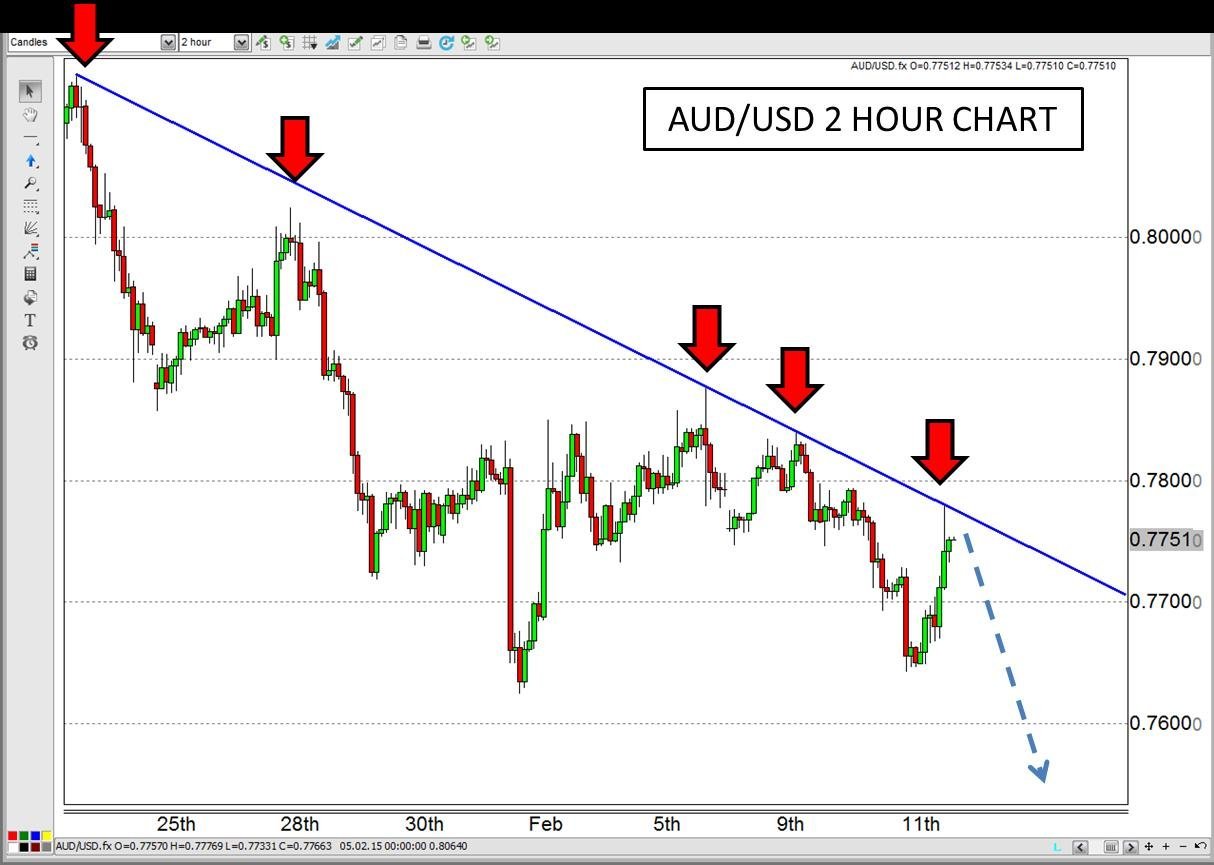 Factor 2: Neckline Resistance
In an article I wrote a couple of days ago, I mentioned the potential for a Head and Shoulder's pattern that came to fruition, but due to the bounce off of previously established support the market has rallied right back to the neck line.  This previous support could very well act as new resistance and prevent a run higher.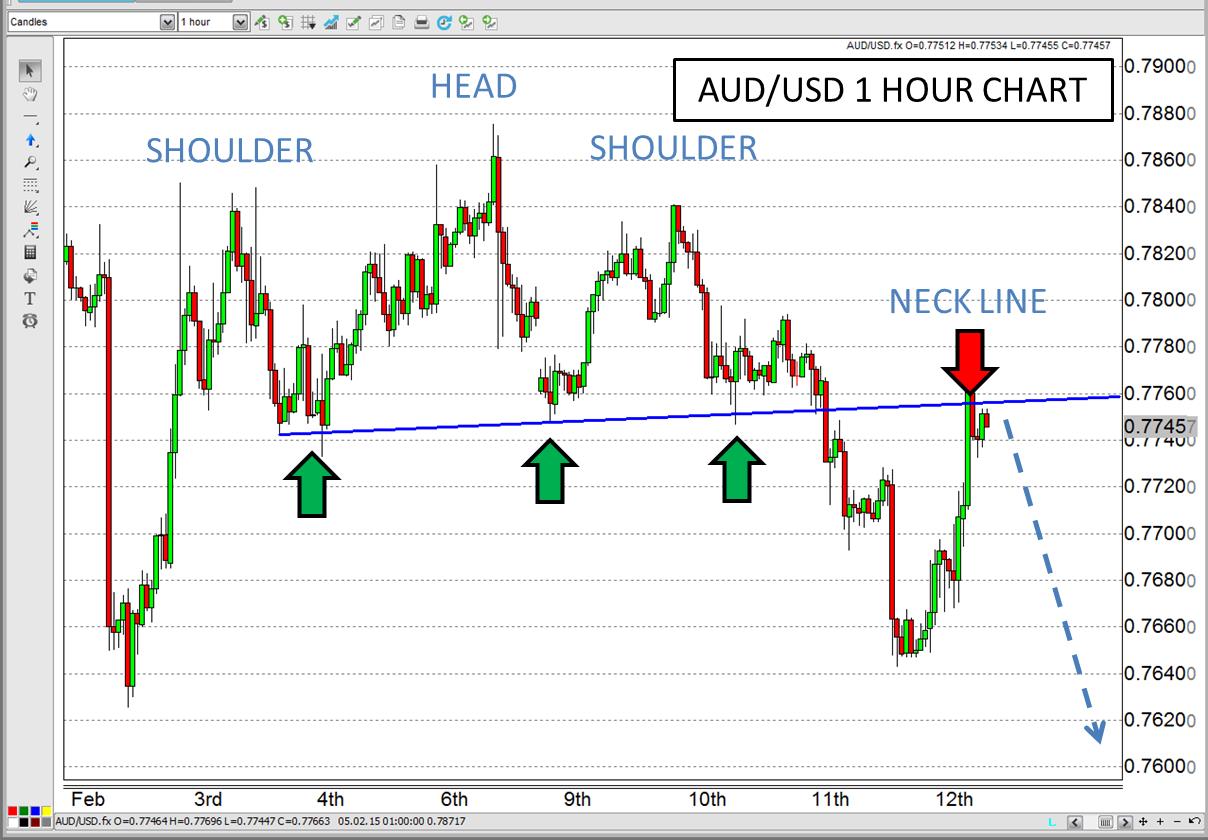 Factor 3:  Fibonacci Confluence
So far in February, there have been two different highs of significance in this pair that eventually led to the selloff to around 0.7640.  When plotting Fibonacci retracements from those highs to the low, the market has rallied right up to the 61.8% retracement of the higher high, and the 50% retracement of the lower high.  Using these Fibonacci levels in conjunction with one another indicates that there is a lot of resistance at that level and the rally we experienced today could be on its last legs.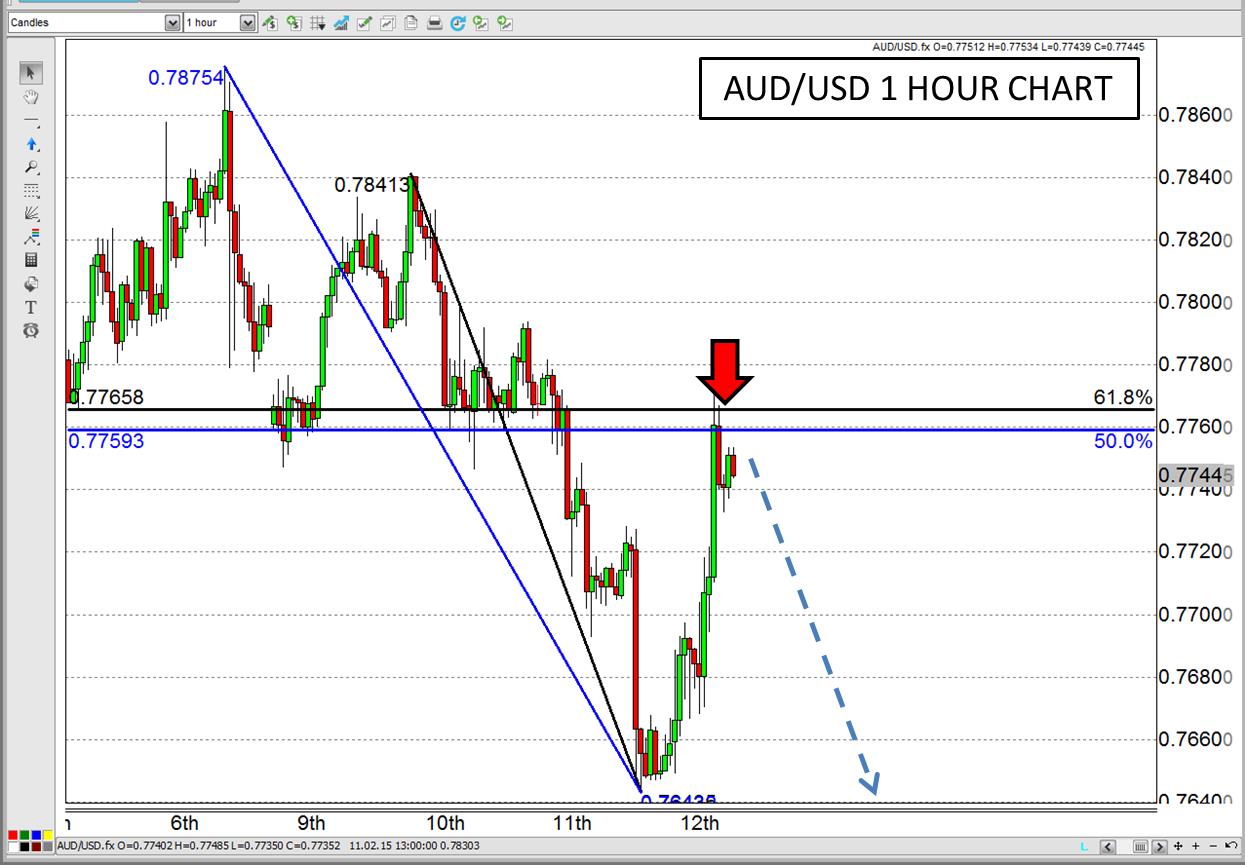 Factor 4: Reserve Bank of Australia Governor Glenn Stevens' Jawbone
RBA head Stevens is scheduled to appear before the Representatives' Standing Committee on Economics in Canberra in a few hours, and considering the recent actions of the RBA and recent economic releases, he may be espousing some dovish rhetoric.  Stevens has not shied away from trying to talk down his currency in the past, and if he indicates that the RBA may not be done cutting rates as inflation continues to dwindle and employment just took a hit, the AUD/USD could simply continue moving along the path of least resistance and slide even further.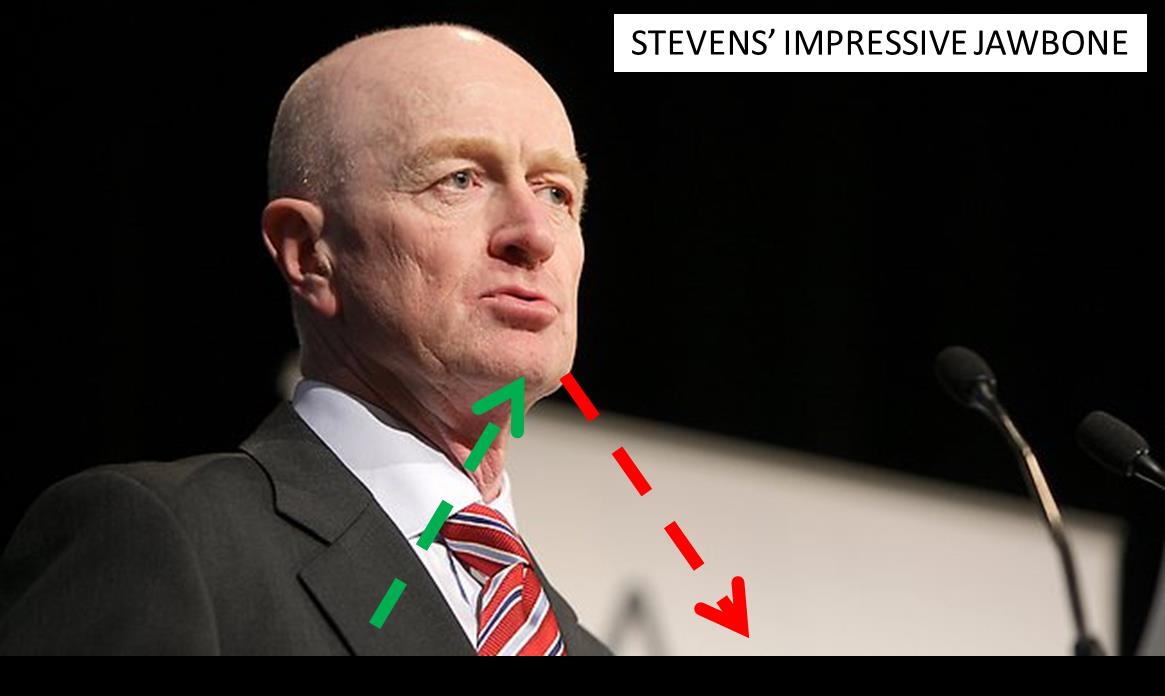 For more intraday analysis and trade ideas, follow me on twitter (@FXexaminer ).