RBA Governor Stevens gave the market further insight into why the board elected to cut interest rates earlier this month. Stevens stated that while he is concerned about Sydney's property market, an unconvincing economic recovery prompted the bank to cut the official cash rate. He also noted that monetary policy is no silver bullet and its ability to spur economic growth is less pronounced that it has been in the past. Yet, the governor added it still has some ability to assist the transition the economy is making.
On the Australian dollar Stevens said that further adjustment is probably going to occur. The decline in the AUD should help support the tradables sector but it's not going to be enough to push the economy back to trend growth. The RBA chief highlights that while several key fundamentals are in place for stronger performance, clear signs of a near-term strengthening remain unconvincing at this stage.
Overall, today's speech doesn't materially influence our outlook for interest rates in Australia, although it's definitely interesting that Stevens found it necessary to point out that the effectiveness of looser monetary policy is diminished. This implies that if the property market continues to be a problem and domestic economic data gives the bank room to hold rates, it will. In saying that, recent softness in economic data, including January's poor employment report, may be enough to push the RBA to loosen monetary even further next month.
One to watch: AUDNZD
The Australian dollar didn't react heavily to today's speech by Stevens, although it is slightly higher against the USD than it was prior to the speech. Another aussie pair to keep an eye on is AUDNZD as it's nearing a key support zone around its all-time low. If price reaches this level it's likely to find some stiff support; a break may trigger a bout of selling in the near-term.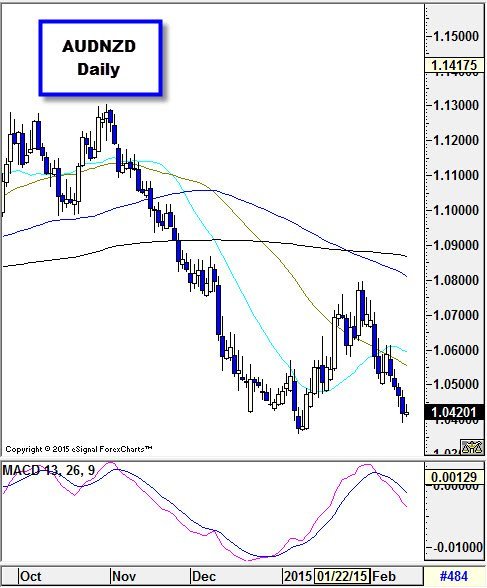 Source: FOREX.com