For the second time in five days the Eurogroup meeting has yet again come away from the negotiating table making no new declarations on the Greek funding issue that threatens to upset the balance of the European Union.  As my colleague Kathleen Brooks wrote earlier, "this meeting could decide whether Greece defaults on its loans and, ultimately, if there is a Grexit."  So to say that there is a lot on the line would be a monumental understatement, but upon hearing that no deal has been struck, the EUR/USD only dropped about 80 pips, and is even trying to mount a comeback as I type these words.  Perhaps Mr. Market has heard these types of ultimatums from the Eurogroup before and is unflinchingly familiar with the fact that they still have 12 days before Greece's funding officially runs out.
If investors really are undaunted by the threats coming out of the rest of the Eurozone toward Greece, perhaps we will be witness to an enormous market move when this economic game of chicken finally comes to a conclusion.  However, for the time being, it doesn't appear the panic has begun, and it may take something more substantial, like an outright declaration that there will be no more talks, for a bigger market move to take place.
If there is more talk and less action yet to come from Europe, it may be beneficial to look toward instruments that are ranging and waiting for a catalyst to break it out.  West Texas Intermediate crude oil seems to fit this bill as it has been stuck in about an $8 range since the calendar turned to February.  Following the lines of resistance and support it has carved out shows that it is near the top of that range currently and, if it follows its current convention, could take a stroll back down to the bottom over the next 24-48 hours and take out the $50 level once again.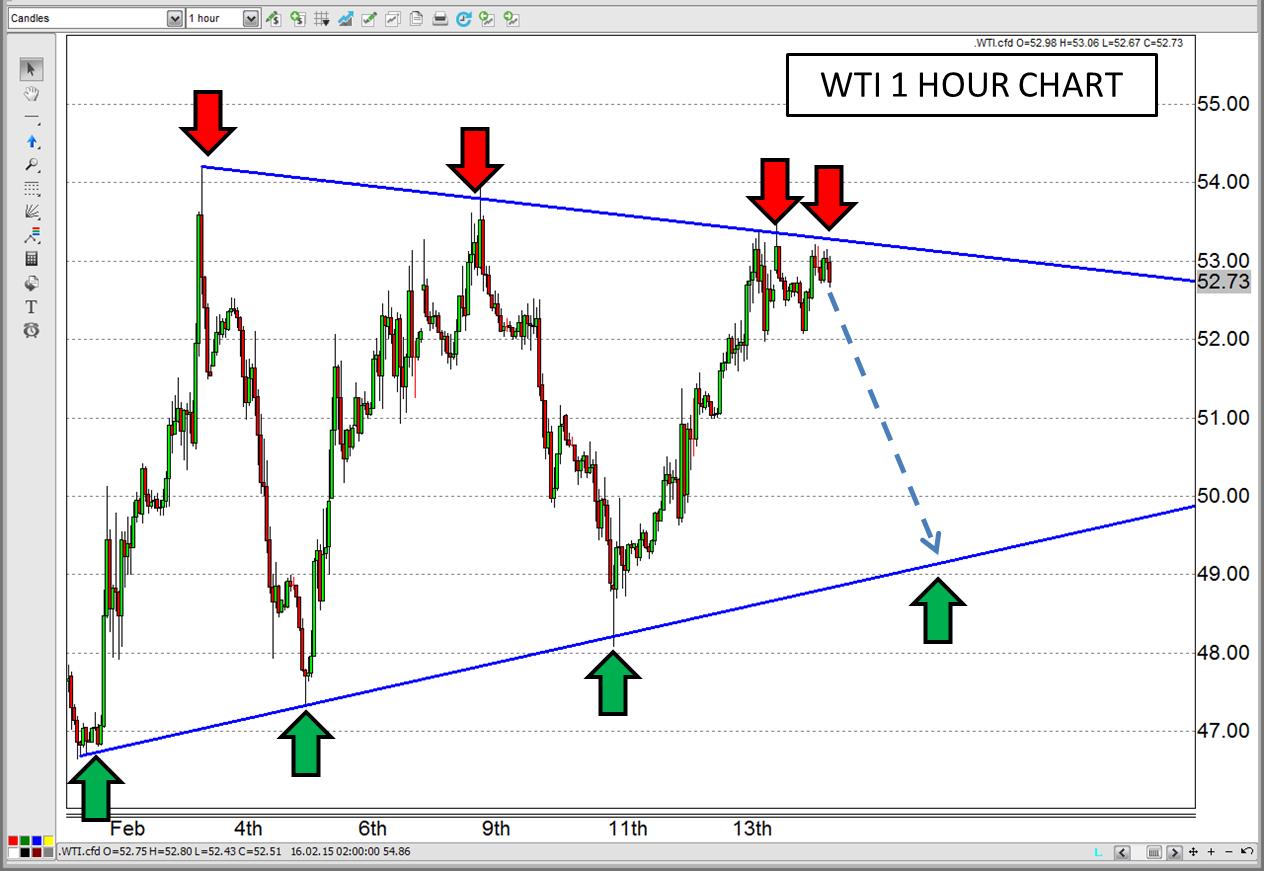 For more intraday analysis and trade ideas, follow me on twitter (@FXexaminer ).