For another day the world awaits the outcome of Europe's dangerous game of chicken with today's intrigue coming by way of Greece vs. the European Central Bank.  The ECB has the power to cut Greece off by depriving them access to the Emergency Liquidity Assistance program that helps keep Greek banks afloat.  If the ECB were to close that window, bank failures similar to what occurred in Cyprus in 2013 would likely be the outcome, but on a larger scale.  Knowing this, Greek officials have been keeping the conversation going with their European brethren and are patching together a request for a six-month loan extension that reportedly will be ready tomorrow.  If they weren't making that effort, a Grexit scenario would seem a lot more likely.
In North America, things are a lot more sanguine.  US Building Permits, Housing Starts, and inflation figures were a non-starter as they pretty much performed as anticipated, if not a little worse, and Canadian Wholesale Sales had its largest percentage increase since January 2010.  Despite the divergence in results the USD/CAD has remained calm as it appears nobody wants to get caught with their hand in the cookie jar just in case something significant happens in Europe.
Since the stakes are so high right now for Greece, it is hard to imagine them simply throwing in the towel and allowing the Grexit tracks to be laid.  For that reason, I am more inclined to believe something will be accomplished, which may encourage a little risk-on behavior.  One market that has been resilient in the face of all this drama is the Dow Jones Industrial Average which is trending higher and straddling the psychologically significant 18,000 figure.  If the can of intrigue in Europe gets kicked forward to tomorrow, investors may not see good reason to start selling off, and a further rally may be the ultimate outcome.  If it were to rally from here, the next logical level of resistance is from the high of 18,105 set the day after Christmas.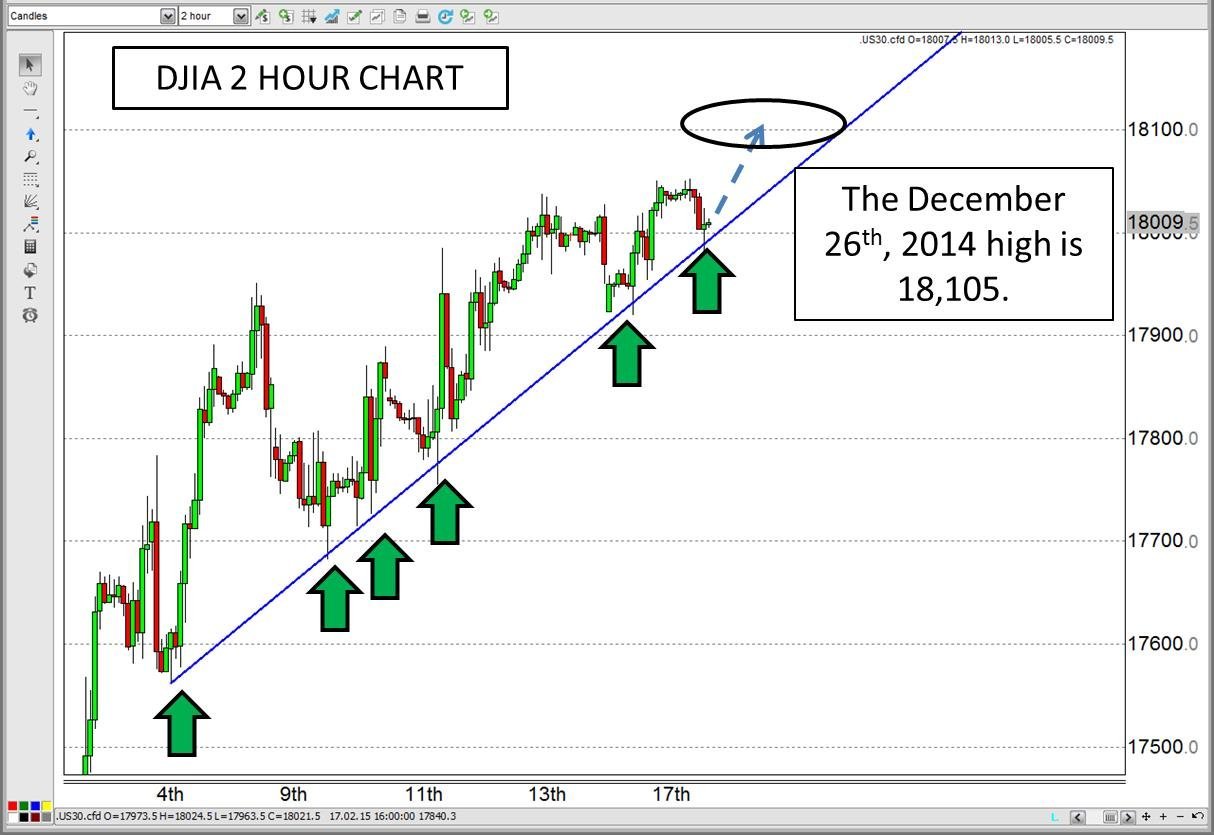 For more intraday analysis and trade ideas, follow me on twitter (@FXexaminer ).