The North American trading session has once again been trumped by news out of Europe as Greece continues to try and work out a deal with their Eurozone partners.  Today's sound bite came courtesy of Germany, who rejected the Greek proposal for a six month extension on their bailout.  While this doesn't spell outright doom for the negotiations, it surely increases the skepticism observers are feeling toward this slow motion car crash.  Considering Europe has come to 11th hour deals with Greece various times in the past, it may be prudent to expect a few more headlines announcing impasses, but not closing the door completely; therefore, be cautious of continued whipsaw price action in anything EUR related.
Moving away from the European continent, US data was a bit of a mixed bag this morning.  While Initial Jobless Claims worked their way back below the 300k level and beat consensus, the Philly Fed Manufacturing Index, Leading Index, and Continuing Jobless Claims failed to achieve expectations creating a bit of malaise toward US stocks which are reacting more to the European drama anyway.  Oil has also gone on a bit of a roller coaster ride in concert with equities.
The moves in crude have influenced the CAD as well, and have brought the CAD/JPY down to previously established support.  WTI specifically has remained in the range I highlighted a couple of days ago, but is near the bottom of that range this morning.  However, considering oil has been a little Jekyll-and-Hyde-ish over the last few days, it may be prudent to look toward a proxy for the commodity in lieu of trading it.  Since the CAD/JPY is of that ilk, and has found some support of its own, perhaps it is the better option.  In addition, yesterday's break above resistance of 95.50 may have signaled that the pair is ready for another run higher with today's pullback an attempt to "clear the deck" for a run to the 78.6% Fibonacci retracement of the recent significant high to low.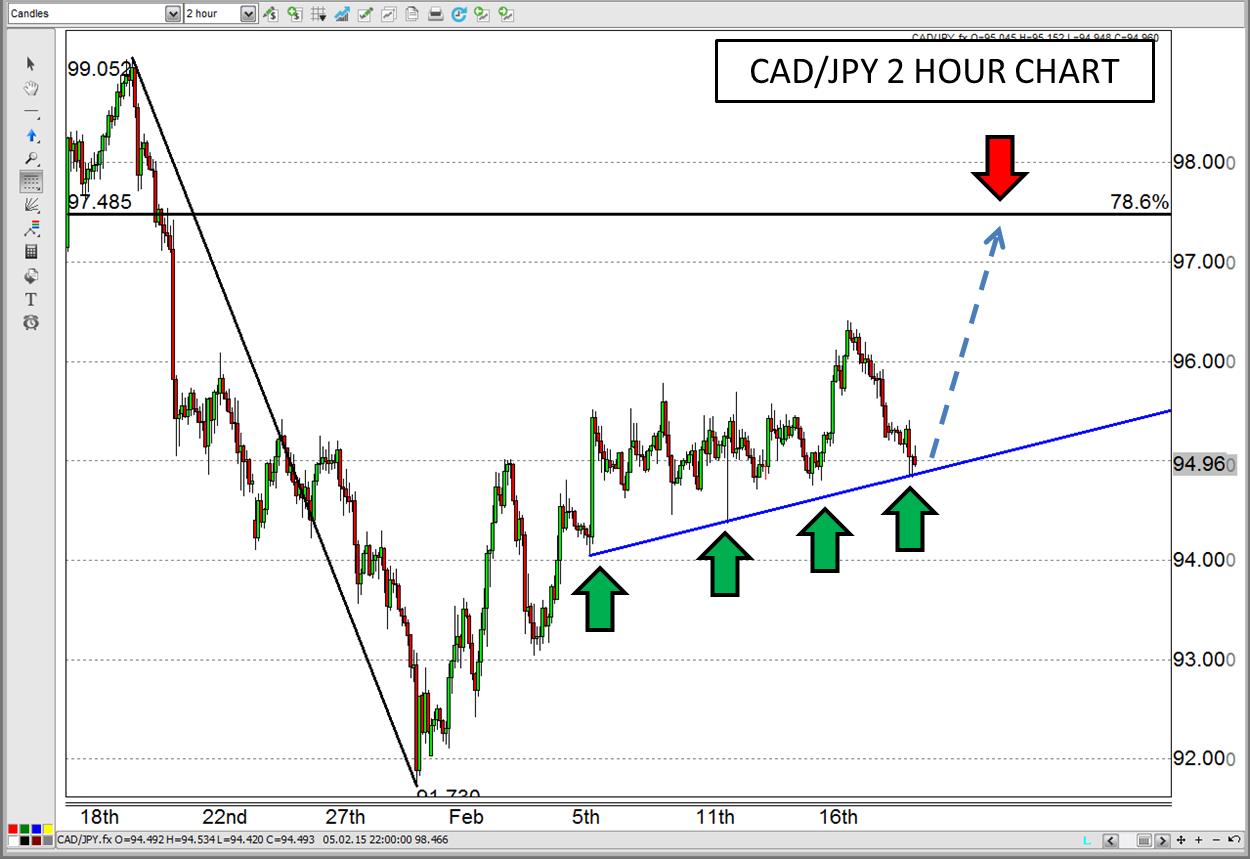 For more intraday analysis and trade ideas, follow me on twitter (@FXexaminer ).