The Nikkei index has joined a growing number of global indices in breaking multi-year or record highs. Last week, the Japanese benchmark stock index broke through 18300 – the 2007 peak – with relative ease. As a result we have seen some follow-up technical buying above this level and today the move has continued with the index closing up another 0.75% at 18603 points. The index future has gained further ground during the European session, as it accelerates inside a short-term bullish channel.  
At the end of last week, the Nikkei had momentarily paused for breath around the 127.2% Fibonacci extension level of its last notable downswing, at 18545. Now that it has broken above this level, it has potentially cleared the way for a move towards the 161.8% extension level of this price swing. This comes in at 19115, thus more than 100 points above the next psychological resistance level of 19,000. But there is the possibility for the index to even climb towards 20K – a level last seen during the good old days of year 2000 – over the coming weeks and months. As well as a psychological level, the 20000 mark converges with the upper trend of a long-term bullish channel.  
As things stand, our technical outlook on the Nikkei would remain bullish for as long as the buyers hold their ground above that 18300 level. Should the index break below this level then a move down to the support trend of the long term bullish channel could get underway. Though most technical indicators are displaying clear bullish patterns, one potential flagging sign is presented on the RSI: the momentum indicator is currently above 70. This is the overbought threshold, although it is not unheard of for the RSI to remain above this level for long periods of time before it falls back along with the underlying market.
Figure 1: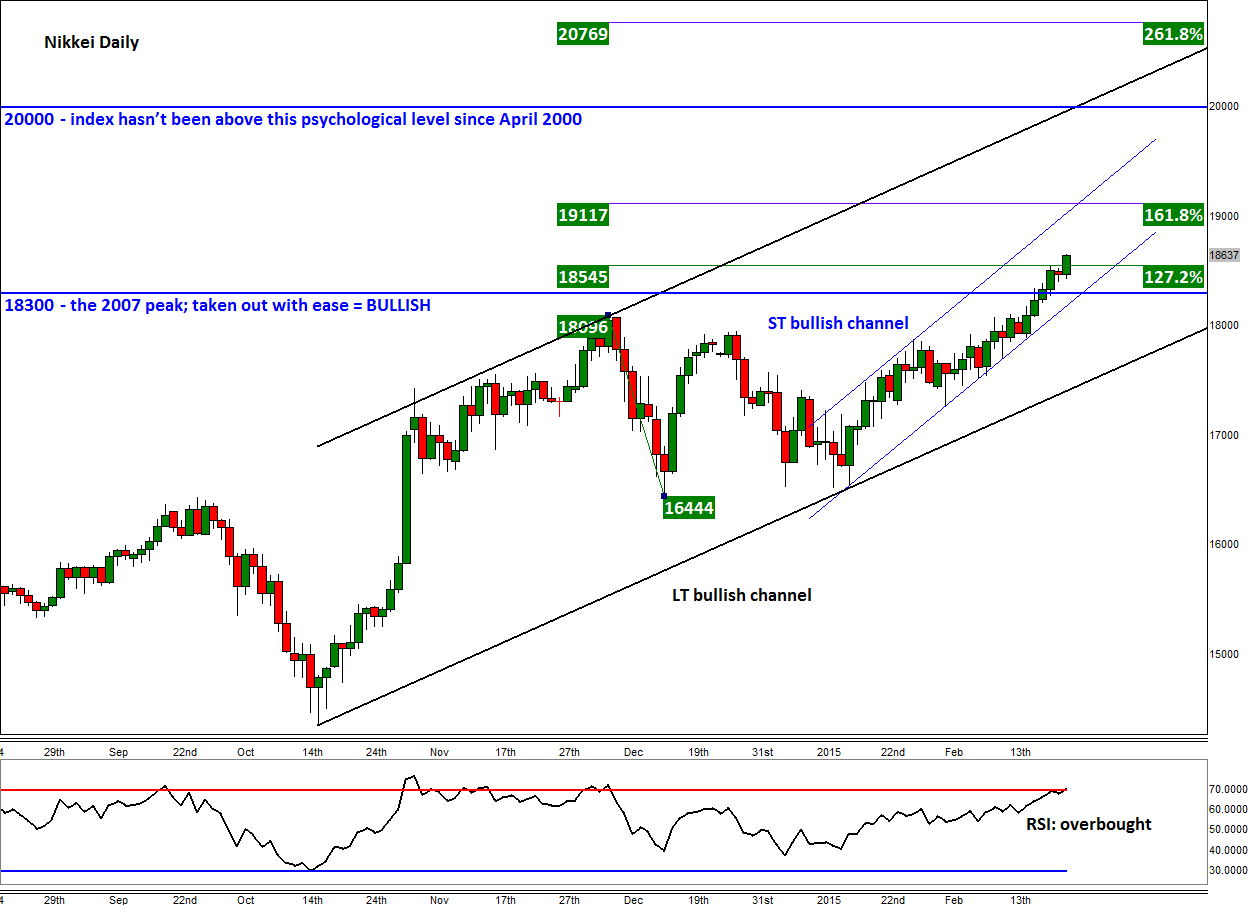 Figure 2: