The North American trading session was largely an uneventful walk down Wall Street as the recent run of ever advancing equities continued for an 11th straight day, but then came the end of the day.  What started out as a boring day in the green ended in slight red or virtually unchanged as stocks fell in the last hour of trading.  Leading in to that though, Federal Reserve Chairwoman Janet Yellen's testimony before Congress failed to ruffle too many feathers, US economic data was pretty much on-point and nothing exuberant happened in Europe either.  Just another ho-hum day in the trading world as Asian investors awaken from their overnight slumber.  Once they do though, there are a couple of events that could provide some excitement as both New Zealand Trade Balance and Australian Private Capital Expenditures will hit the wires.
The slight dip in US equities to end the day shouldn't be too much of a concern as it was bound to happen one of these days, but keeping an eye out for a potential end to the extraordinary bull-run is wise.  If the last hour was simply an anomaly, the Aussie 200 could provide the potential to right the ship as it is on the border of its own month-old rising trend line.  In addition, the NZ and Aussie data that is being released this evening could have the effect of boosting equities no matter how they turn out. 
For instance, expectations for both releases are depressed, making the bar to clear them easily achieved.  We are in a weird dynamic when it comes to economic releases lately:  better than expected results make the masses feel good about the future, which could boost equities; also, worse than expected results make investors think that easier monetary policy will be on the way shortly, which could boost equities.  Either way, if that weird dynamic plays out, it appears there is potential for the Aussie 200 to bounce off of its trend line regardless of what happens with the news releases this evening.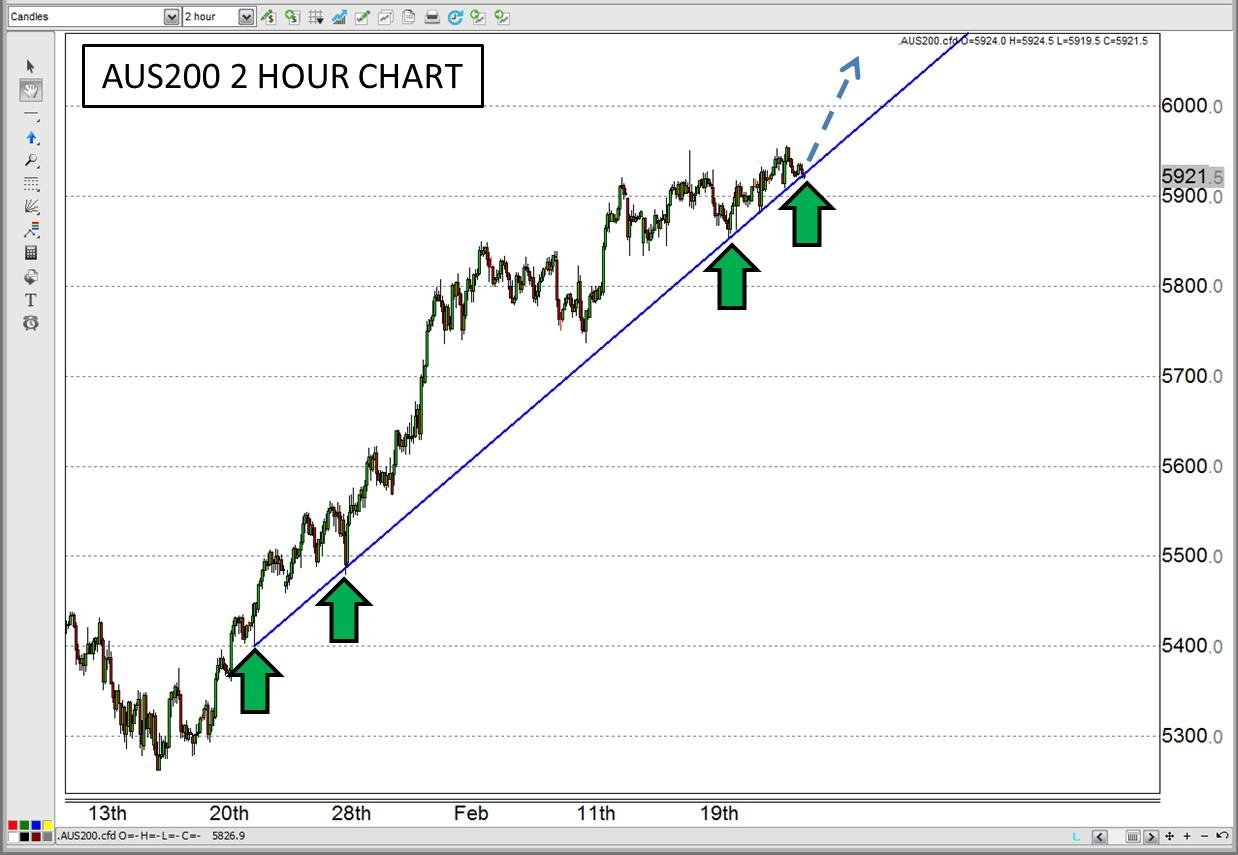 For more intraday analysis and trade ideas, follow me on twitter (@FXexaminer ).