The early portion of the North American trading day has been wrought with markets essentially doing their own thing as developments from around the globe have had regional effects.  The Aussie dollar has been getting hammered ahead of the Reserve Bank of Australia interest rate decision this evening; equities are all over the place as Asia was up, Europe is down, and the Americas were weak at first, then rallying; the US dollar is simply reacting secondarily to other regions; and the euro is finding some early love as it has rallied on the back of better than expected data out of Europe.  One currency that isn't getting too much favor though is the Pound Sterling that has been losing ground against everything except the euro.
The weakness in the GBP isn't really based on anything fundamental as UK data wasn't depressing by any stretch of the imagination this morning.  While the House Price Index was dismal (0.4% expected, -0.1% actual), Manufacturing PMI beat estimates and Mortgage Approvals fell in line giving a mixed bag of results.  US data was also heterogeneous with Markit Manufacturing PMI beating consensus and ISM Manufacturing PMI missing.  Personal Spending and Personal Income were also disappointing, but the USD has gained favor anyway.  The GBP weakness in this environment sets up some intriguing opportunities as it approaches support levels in the GBP/USD as a result of the mixed readings, and could find favor like the euro did in early trade.
When searching for support or resistance levels in currencies, it helps to find levels that have been bounced off in the past, and the GBP/USD has a prime example in its sights.  The 1.5335 level has been both a support and resistance level over the last month, and to help the cause, there is a bullish Gartley pattern that completes around the same level.  If that support can hold once again and the fundamental moves begin to make a little more sense, the GBP/USD may be in for a rebound as the day progresses.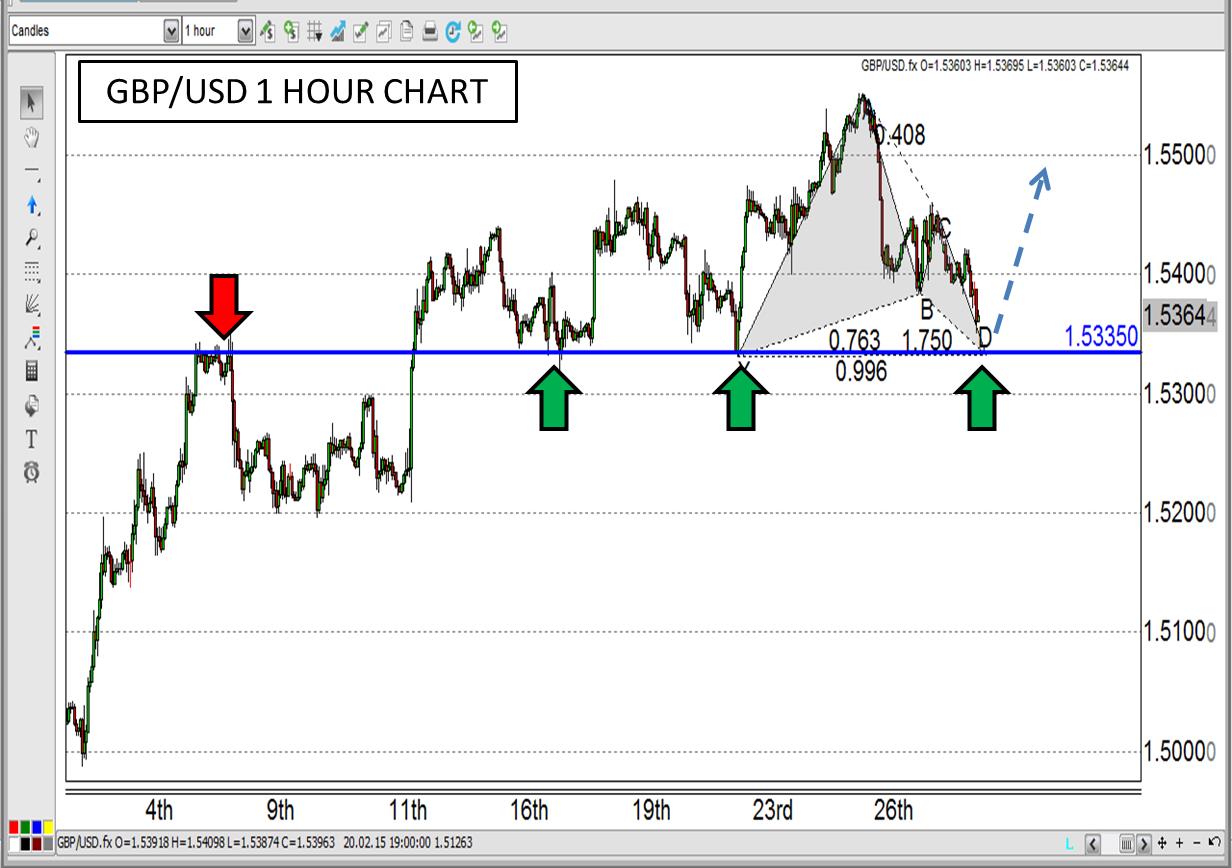 For more intraday analysis and trade ideas, follow me on twitter (@FXexaminer ).