A strange thing happened on the way to the North American market close today as tradable markets started to reverse their morning directions.  The USD and Gold were strong, then weak; equities were weak then strong; and Oil was fairly neutral.  Needless to say, it wasn't the best of days for those seeking to implement shorter term trending strategies as the daily whipsaw created havoc.  The excitement likely won't end though as we head in to the Asian session with Australian GDP on tap and HSBC Services PMI out of China.
Despite the crazy fluctuations seen in markets today, there has been a currency pair that has consistently provided a recognizable pattern over the last couple weeks.  I speak of the NZD/USD which has been following a consistent upward trend line since mid-February, and has retraced its advances approximately 61.8% back to the trend line each time it has surged, a recognizable Fibonacci retracement.  Coincidentally, that 61.8% Fibonacci retracement appears to be setting up once again which would fortuitously bring it right back to the trend line as well.  Granted, the surge and subsequent retracement is smaller than the previous two, but would follow the pattern nonetheless.
Helping this thought process along is Global Dairy Trade's Milk Price Index which advanced for the 6th straight release, continuing a positive streak for New Zealand.  In addition, the decision by the Reserve Bank of Australia last night to keep interest rates steady, and the prospect of continued PMI improvement from China means the NZD/USD could be heading back to the 61.8% retracement of the 2015 high to low, which just happens to correspond with the recent highs just above 0.76.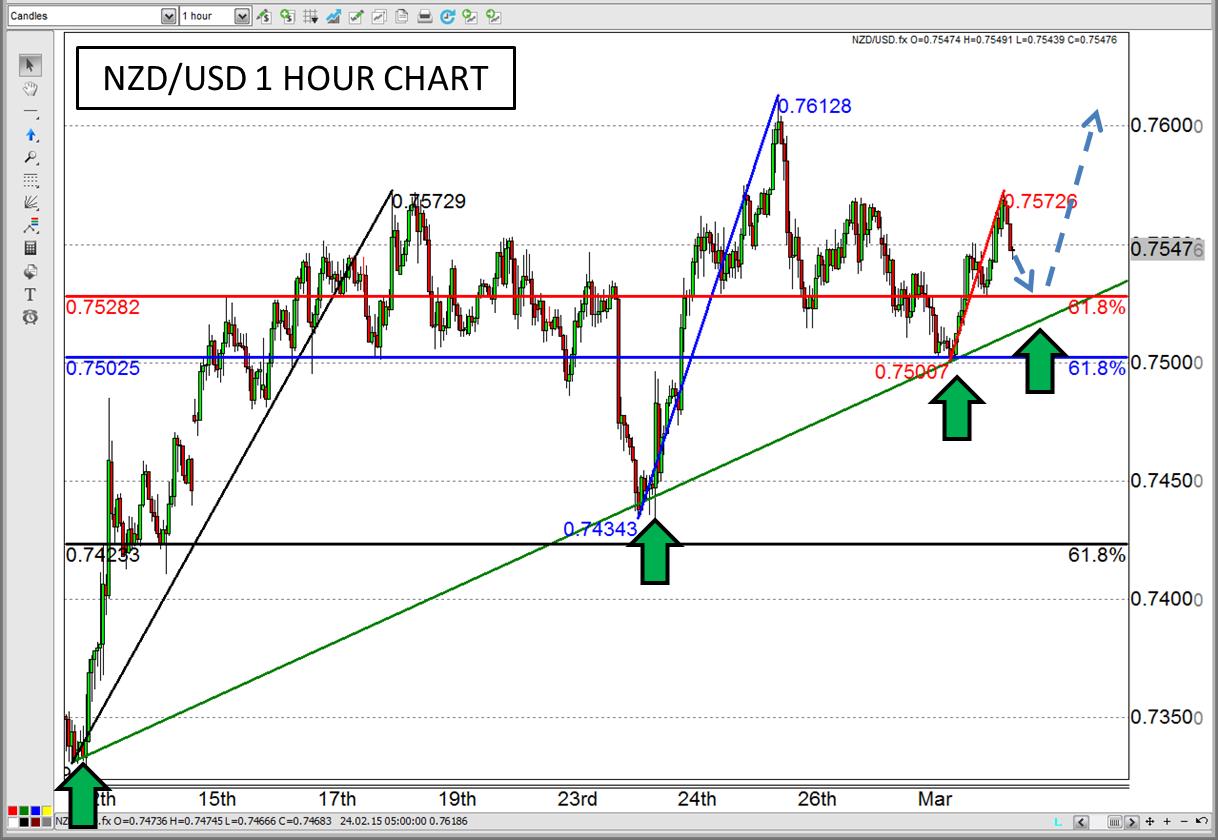 For more intraday analysis and trade ideas, follow me on twitter (@FXexaminer ).