Much of the attention in late North American trade was focused squarely on Apple as they introduced "the most advanced timepiece ever created" and a two pound golden laptop, and all the while, equity markets were enjoying some welcome strength after the Non-Farm Payroll initiated drubbing of last week.  In concert with equities, the JPY crosses were also making their way higher as they correlated nicely with the stock market.  The AUD/JPY in particular has been trending higher since February and has been bouncing off some familiar Fibonacci related levels in the process.
Typically we utilize Fibonacci retracements and extensions from highs to lows or vice versa, but it can also be used within a trend channel to find where potential levels of support and resistance within the channel might lie.  Following that doctrine, you can see from the chart below how those levels have fared thus far.  If the channel continues to propagate higher these levels could be relevant for an extended period of time. 
Fundamental factors could be conspiring to buoy this pair as well.  Japanese GDP was revised down to 0.4% from 0.6%, and calls for more easing from the Bank of Japan could be getting louder sooner rather than later.  Australia will also be releasing Business Confidence figures this evening which have trended higher over the last couple releases, and easier lending policies from the Reserve Bank of Australia may have had a positive effect on businesses in the area.  If both the technical and the fundamental forces align for this pair, the question may not be whether it heads higher, but from which Fibonacci line will it bounce.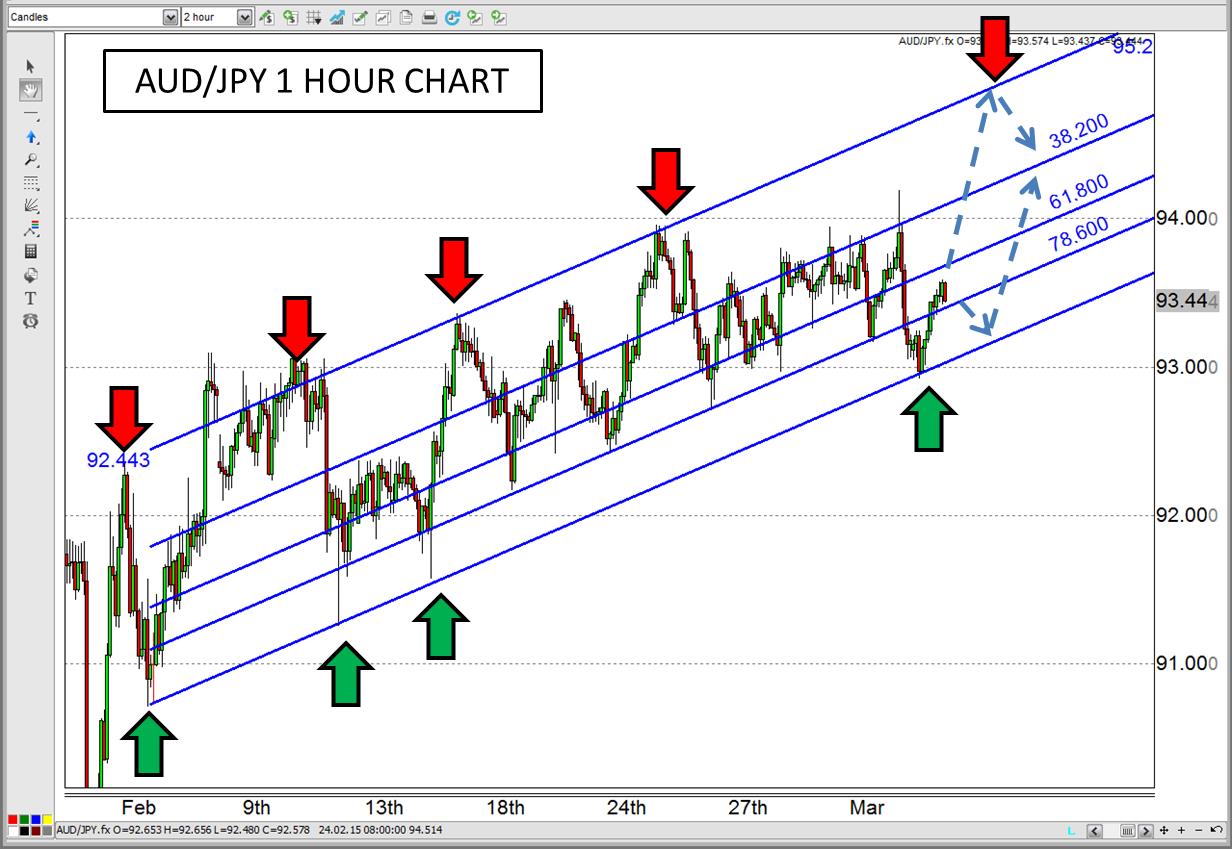 For more intraday analysis and trade ideas, follow me on twitter (@FXexaminer ).