The North American trading day wasn't too kind to the USD nary a day before the Federal Reserve makes its monetary policy decision alongside the first parsing of GDP for Q1 in the world's largest single economy.  All of the worry about a potentially dismal GDP has the market a little skittish as the financial media are preparing the masses for something sinister.  Even the Fed has been trying to warn the public that the US economy may have underperformed to start 2015 with the Atlanta Fed's GDPNow forecast predicting only 0.1% growth.  For the most part, the dire warnings are been heeded, but consensus is still perhaps a little on the high side at 1.0% anticipated.
The danger about hearing so much negative talk is that the GDP release could be much better than expected.  Since investors have been so ingrained with the notion that something wicked this way comes, even a figure anywhere near consensus could create a little USD strength.  Traders could be thinking so much about how bad it could be that it won't live up to their awful expectations; which could be a good thing.
If the USD does get back some of it mojo as we transition in to the Asian trading session, it may get a little help from New Zealand.  The Kiwis are releasing their Trade Balance this evening which has missed estimates on four out of the last six releases, and if milk prices are any indication, this evening's release may make it five out of seven.  Since this trade figure is measuring the month of March, it makes sense to take a look at the GDT Price Index during that month.  On March 17th, auctions showed an 8.8% decline in prices, and on April 1st, there was a 10.8% decline.  That doesn't bode well for Kiwi trade, and could turn the balance back to deficit from its current surplus.
On the technical front, the NZD/USD recently rallied up to a previous resistance point at 0.7740 that used to be a Double Top pattern, but could now be classified as a Triple Top.  If this resistance can hold, it may be just the platform the USD needs to get back some of the ground it lost since late last week.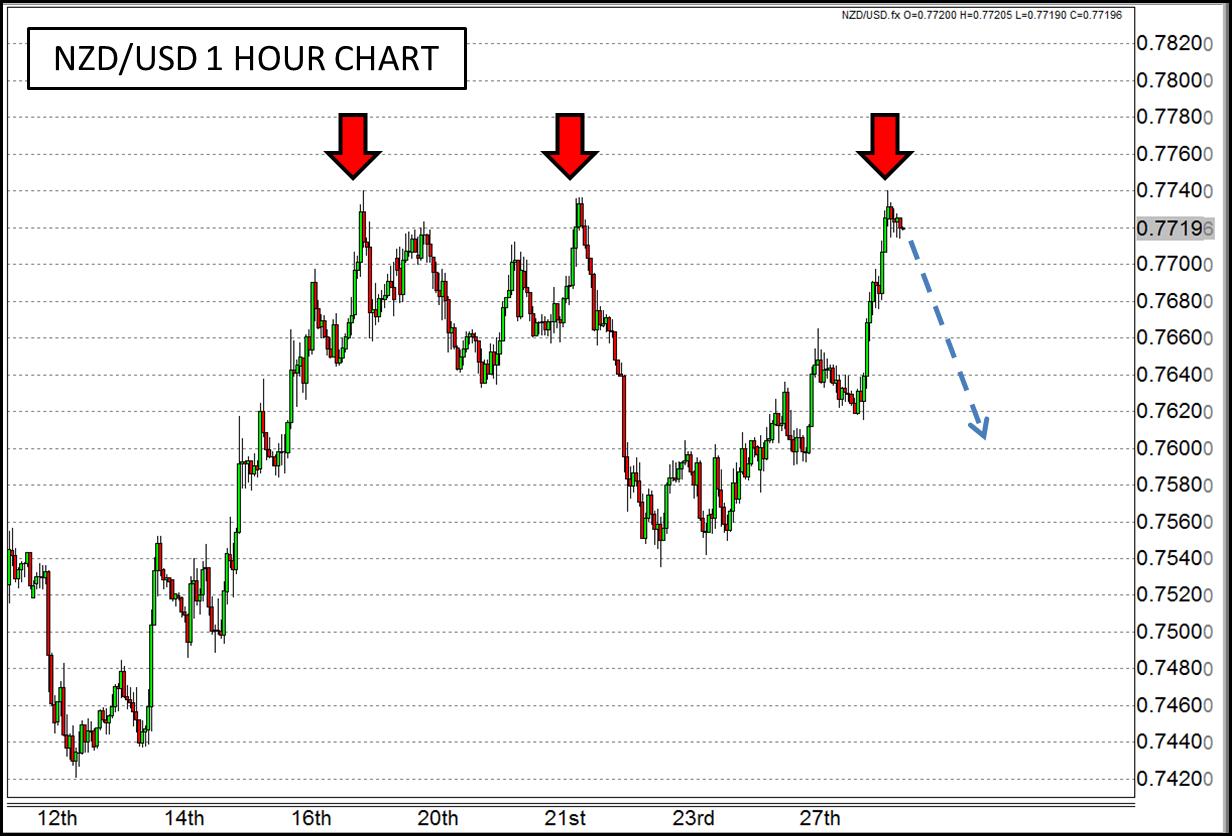 For more intraday analysis and trade ideas, follow me on twitter (@FXexaminer ).