Ahead of today's official crude supply data, both oil contracts were holding their own pretty well following yesterday's sharp rally. Brent was trading around $67.50 while WTI was hovering above $61 a barrel. Both oil contracts had extended their gains late last night after the American Petroleum Institute (API), an industry group, published its latest inventories report. This showed a sharp 2 million-barrel decrease in stocks when a drop of only 0.1 million was expected. Traders' expectations had therefore risen that the official data from the Energy Information Administration (EIA) today would likewise show a decrease in weekly crude inventories of about 2 million barrels. Indeed, the decrease was around this mark as it turned out, falling by 2.2 million barrels last week. In other words, the shrewd traders who had already bought on the back, and leading to the release, of the API report had no reason to immediately increase their bullish positions any further. So they did what they typically do best: sold on the news. The impact of this was evident almost immediately as WTI initially spiked to a fresh session high of about $61.80 before dropping by more than $1 to a low so far of $60.60. But as we go to press, oil prices are once again bouncing back and are climbing towards the day's earlier highs.
The market's initial hesitation to push the price of oil further higher despite the fact that inventories have now fallen by two consecutive weeks can be understandable to some degree. After all, some sort of destocking must have already been priced in given the fact that the supply data frequently surprised traders throughout the first quarter as stockpiles increased repeatedly more than expected. Nevertheless, inventories are now falling which should be good news for oil in the near term. What's more, both the OPEC and EIA envisage stronger demand for crude oil this year. If they are correct in their forecasts, US inventories should start to fall more sharply from these record levels.
However, it is questionable whether the expected growth in demand alone will be enough to eliminate the global oil surplus. The decline in rig counts has already slowed down noticeably in recent weeks, which suggests that US oil companies may be thinking about scaling up crude production due to the slightly higher prices. This in itself will likely act as a force against further sharp rises in oil prices. On top of this, there are no suggestions that the OPEC will reduce its output to balance the market. In fact, the cartel continues to pump more oil than is required, mostly notably its largest member Saudi Arabia, and Iraq. The potential full return of Iranian oil is likely to further exacerbate the situation. As a result of the oil market remaining excessively oversupplied for the foreseeable future, oil prices are unlikely to get anywhere near the levels we saw last year. Indeed even the OPEC thinks that a price of $100 a barrel may be many years, perhaps a decade, away. So, while it is possible that oil prices may recover further from these still-depressed levels, further sharp increases look unlikely on the prospect of the oil market remaining more than sufficiently supplied in the long term.
Figure 1: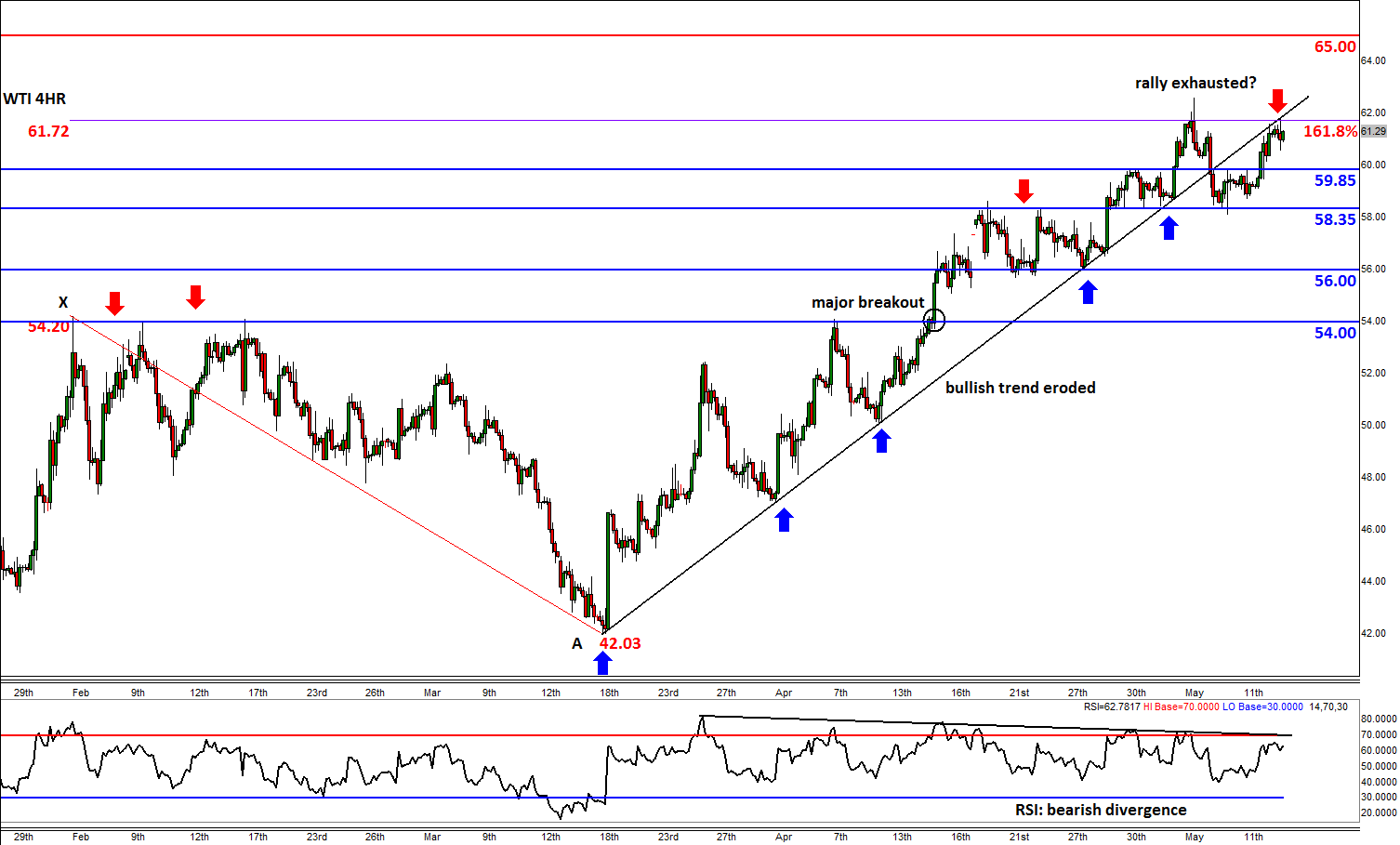 Figure 2: