Last week, we speculated that USD/CAD could serve as a possible bull haven amidst the ongoing market turmoil. As it turns out, our timing could hardly have been worse, as it came right in the middle of one of the biggest 3-day rallies in inversely-correlated oil prices. From Thursday's trough to yesterday's peak, WTI rallied a staggering 26%, unwinding a month's worth of selling in less than 72 hours. In addition to oil's big rally, this morning's better-than-expected Canadian GDP report (0.5% m/m vs. 0.2% expected and -0.2% previously) has also weighed on USD/CAD, though it's worth noting that the data relates to the month of June, and is therefore hardly "fresh." Adding insult to injury, the widely-followed US dollar index has also retreated slightly, dropping almost an entire point from Friday's peak at 96.25.
If you had told me the above information late last week, I would fully expect USD/CAD to be trading below the 1.30 level, if not closer to long-term support at 1.2800. Instead, rates are holding steady just below the 1.3200 level, essentially unchanged from Friday's open. While both the pair and the daily RSI indicator peeked below their respective bullish trend line support levels on Friday, the breakdown is yet conclusive. Given the prolonged series of higher highs and higher lows in USD/CAD, we're inclined to give the established uptrend the benefit of the doubt heading into the latter half of the week.
Speaking of the latter half of the week, traders will get a veritable onslaught of top-tier economic data out of North America. Tomorrow brings the ADP Employment report out of the US, which is expected to show 204k jobs were created in August (vs. an initial estimate of 185k) and Factory Orders data. On Thursday, traders will get their first look at Trade Balance data out of both the US and Canada, as well as the US ISM Non-Manufacturing PMI report. Friday brings the main course, with critical job reports out of both the US (expected at 220k) and Canada (expected at 2k), as well as Canada's August Ivey PMI data.
It is, of course, difficult to handicap so many economic reports, but USD/CAD could catch a double benefit from strong US data, which could both conclusive break of the bullish trend line could finally prompt USD/CAD bulls to toss in the towel and drive the unit back toward 1.30 or lower heading into the weekend.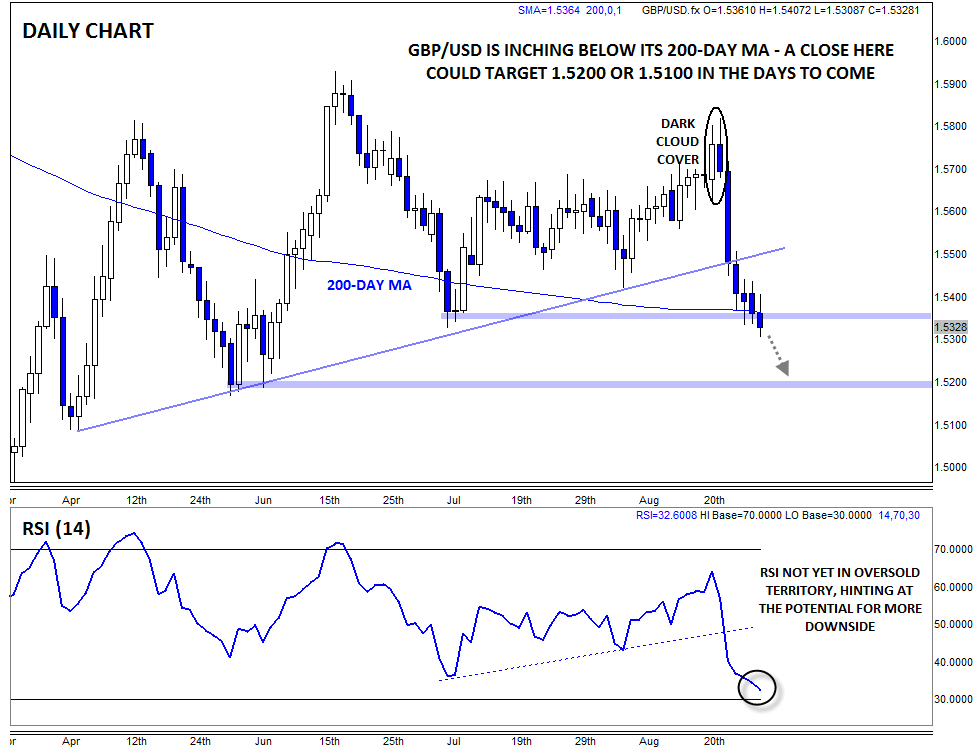 Source: FOREX.com
For more intraday analysis and market updates, follow us on twitter (@MWellerFX and @FOREXcom)