Unlike the yellow metal, which has sharply extended its losses and is down for a fifth consecutive session today, the so-called black gold is defying the dollar's strength. Both oil contracts are rising despite the growing pessimism about demand. Oil speculators must therefore be feeling that the current level of pessimism is unjustified and are thus reducing their bearish bets accordingly. In addition, the imminent full return of US refineries after their seasonal maintenance works should see a pickup in demand for oil products, such as distillates, and lead to a drop in crude inventories.  The upcoming stockpiles reports from the American Petroleum Institute (API) tonight and the Energy Information Administration (EIA) tomorrow should therefore be watched closely, as there is now scope for disappointment if these expectations are not met. There's also been a strike at Brazil's state-run oil producer Petroleo Brasileiro, which began on Sunday. Apparently, this has caused the daily oil output to fall by a quarter. At the time of this writing, Brent was hovering around the psychologically-important $50 level, while WTI was holding its own above $47 a barrel.
From a technical point of view, both oil contracts are displaying bullish characteristics, although neither has yet to make a decisive breakthrough. Brent for example has moved above its 50-day moving average and is currently displaying a bullish engulfing candlestick pattern on its daily chart.  Yet, it is struggling to break above the psychological $50 handle while the downward trend that has been in place since May, which comes in somewhere between $51 and $52, is still unbroken. Would-be oil bulls will need Brent to a break above this trend before they potentially come back in force. The bears meanwhile would want Brent to first and foremost break back below $48.30 and then $47.00, preferably on a daily closing basis.
On WTI (figure 2), the corresponding bearish trend line is seen around $47.70 to $48.50; the lower end of this range also corresponds with the 61.8% Fibonacci retracement of the most recent downside. Thus, there is a possibility that US oil may come under pressure if and when it reaches this area. That being said, the moment is currently favouring the bulls and a breakout is equally likely. A decisive break above this $47.70- $48.50 range, if seen, could pave the way for a move towards the next resistance around $50-51, where the previous high meets the 200-day moving average. Thereafter is the convergence of Fibonacci levels at $53.10/20 (i.e. the 61.8% retracement of XA and 127.2% extension of BC price swings).
Figure 1: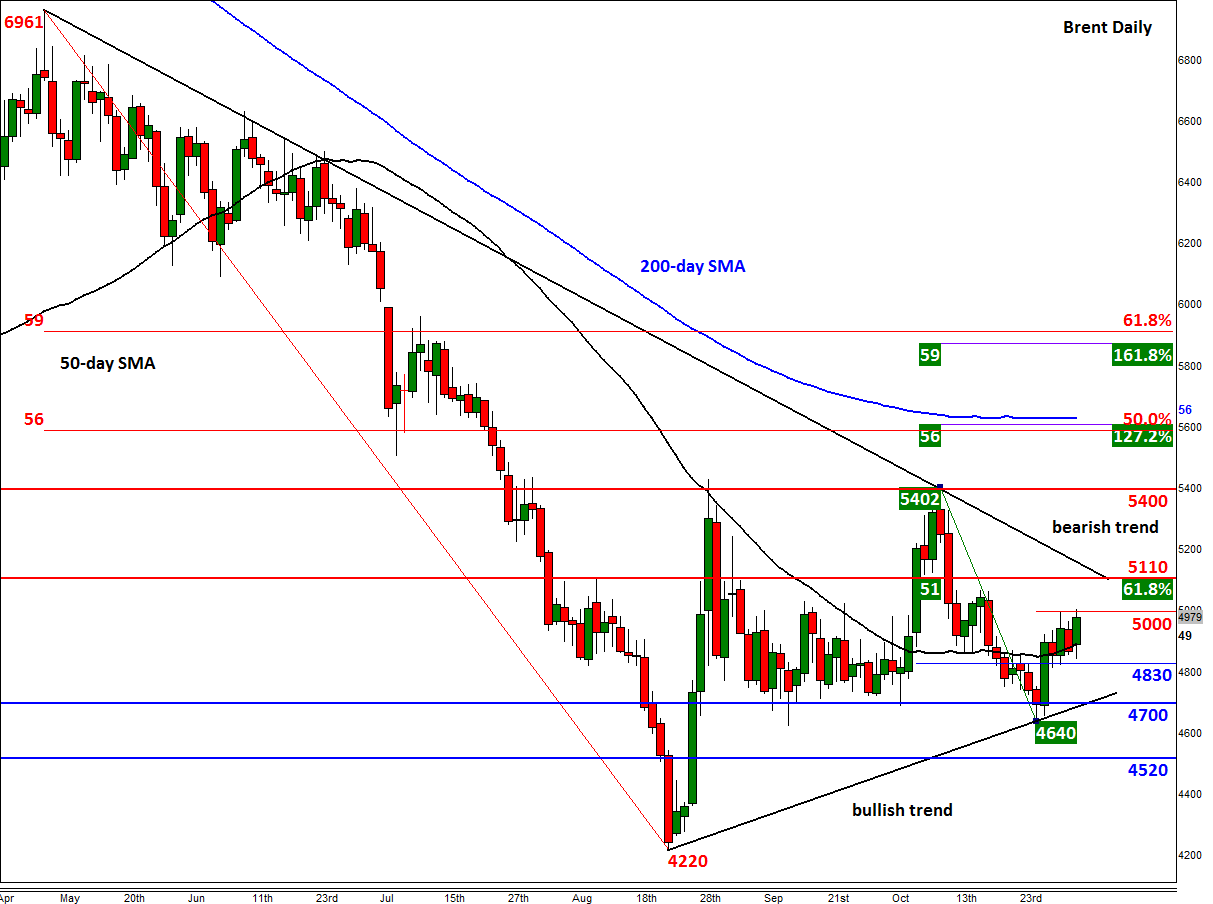 Figure 2: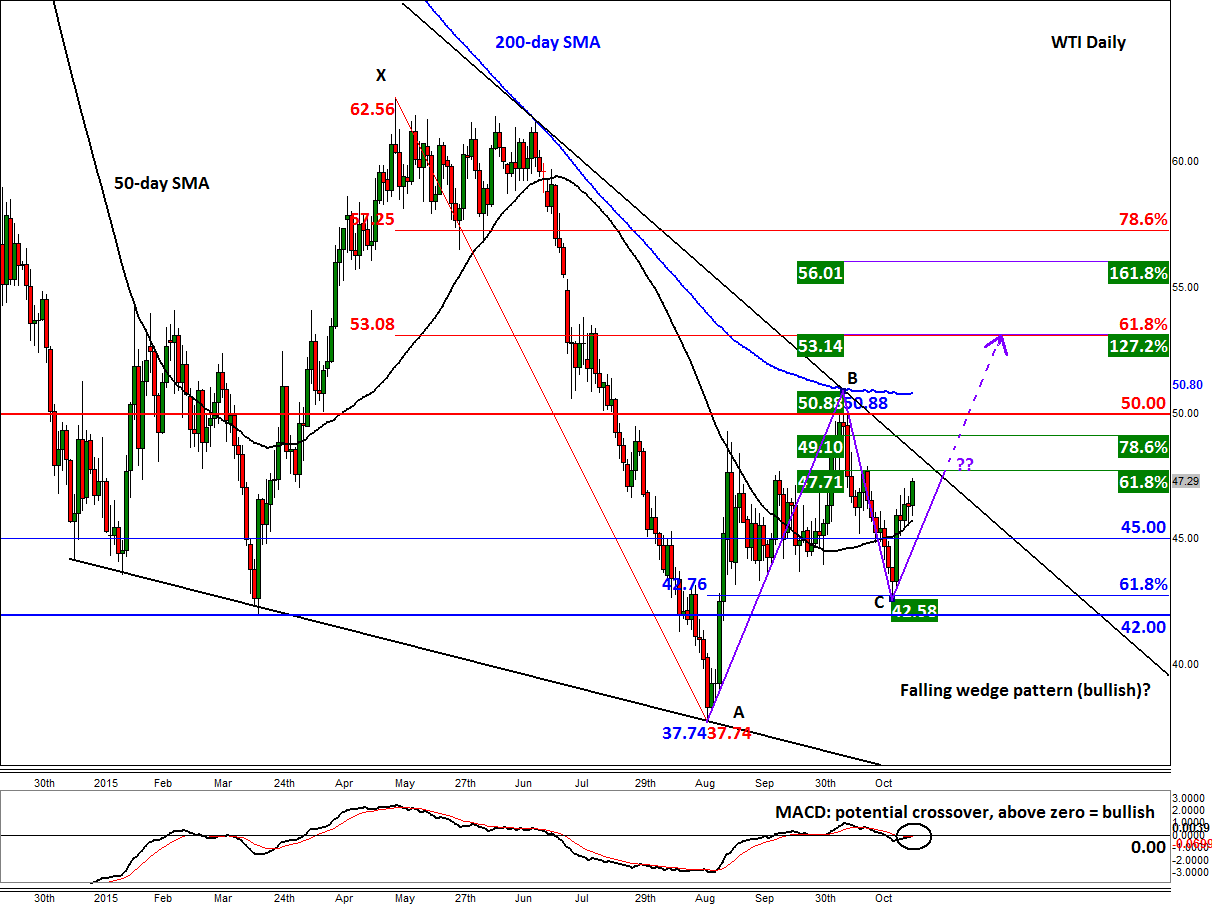 Source: FOREX.com. Please note, this product is not available to US clients