FX traders may be happy to finally see the USD/JPY break through that sticky 118.50-121.50 region which had limited the FX pair in a side-ways movement since the end of August. Thanks to continued hawkish talk from the Fed and some stronger than expected US data this week, traders are evidently expecting to see a rate rise from the Fed in December. Of course, a lot will depend on Friday's US jobs report and if this comes out stronger then the USD/JPY could rally quite significantly. This could be good news for the Nikkei index, which has a strong correlation with the FX pair (weaker yen is good for Japanese exports, and vice versa). Although the Japanese stock market will be closed at the time the jobs report comes out, the index will still trade electronically.
Indeed, speculators may push the USD/JPY and/or the Nikkei higher in anticipation of the US data during the regular Asian market hours on Friday. After all, not only has the USD/JPY broken out of its trading range the Nikkei has also broken through a major resistance zone between 19100-200. As can be seen from the chart, this has been a strong support-turned-resistance area in the past. Now that the index is peeking above this region once more, we could see a significant move higher in the coming days and possibly weeks. That being said, there are at least a couple of additional resistances that need to be cleared now: the 200-day moving average at 19335 and the 61.8% Fibonacci retracement level of the downswing from the high, at 19410. If and when these levels are broken then there is little further resistance seen until the next key area around 20050-20090. Like the prior range, this one also corresponds with previous support and a Fibonacci level: the 78.6% retracement.
If, on the other hand, we see a significant deterioration in risk appetite and the Nikkei drops back below the 19100 level then it may break the short-term bullish trend before heading towards the previous support at 18630. The US jobs report, for example, could easily disappoint the expectations, even if the latest leading indicators suggest it will at least match the expectations. But as things stand, the path of least resistance on the Nikkei appears to be to the upside. 
Figure 1: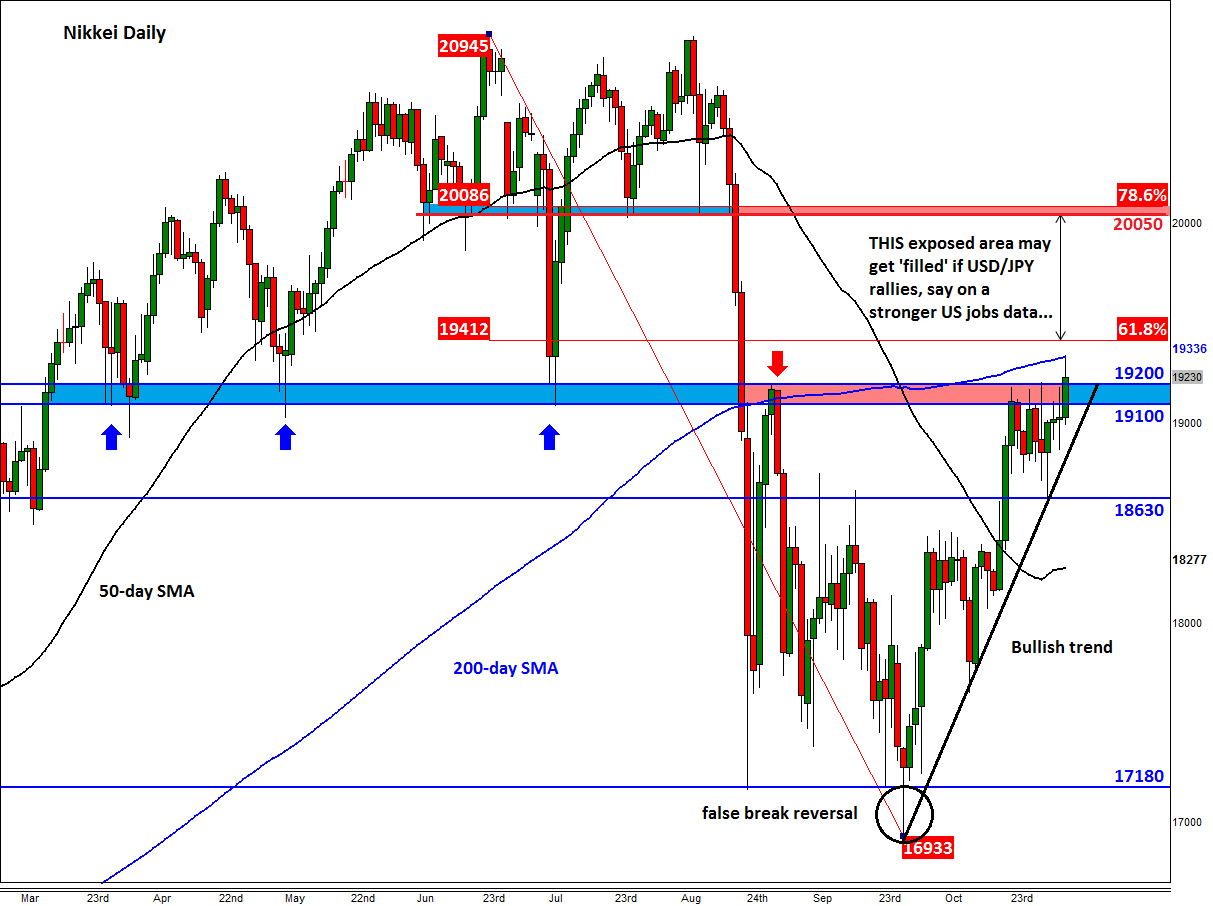 Figure 2: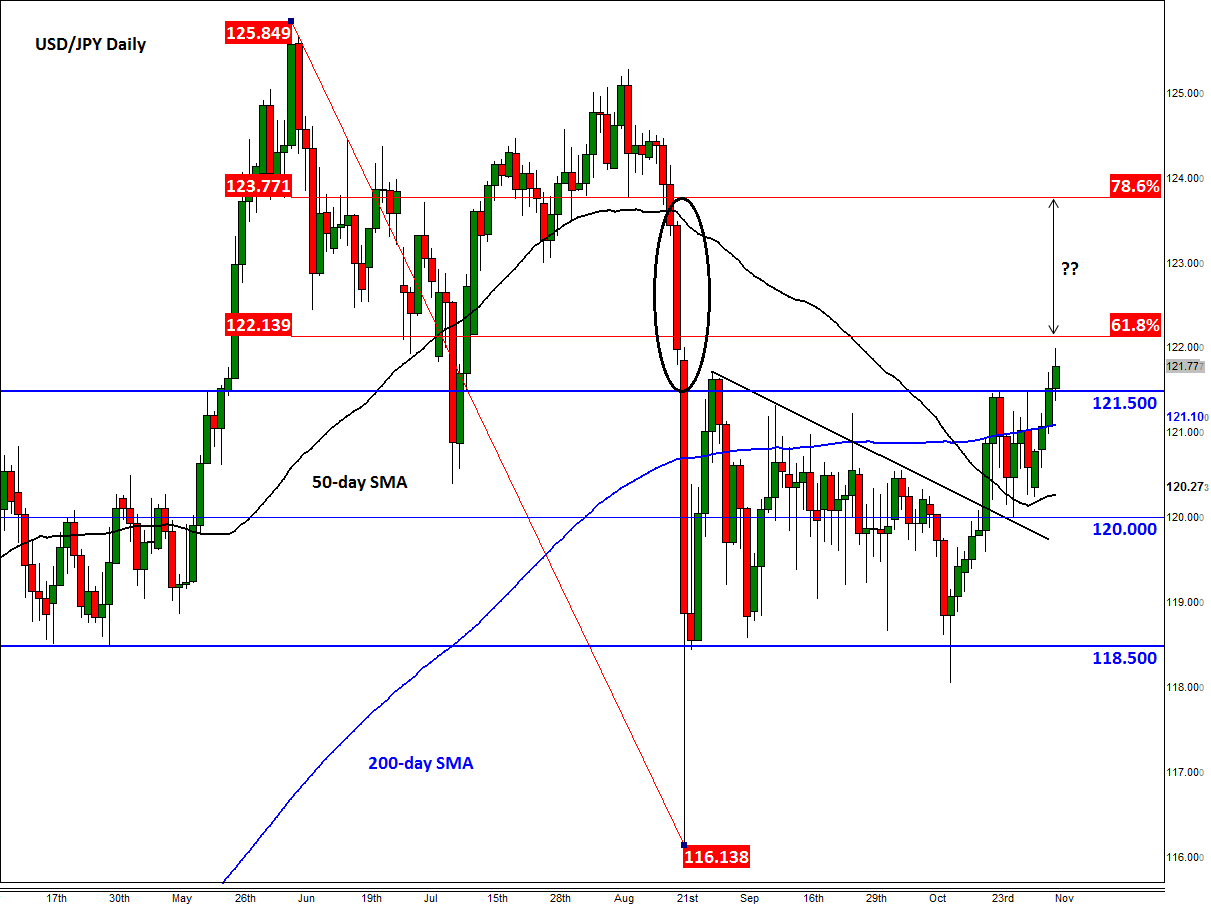 Source: FOREX.com.