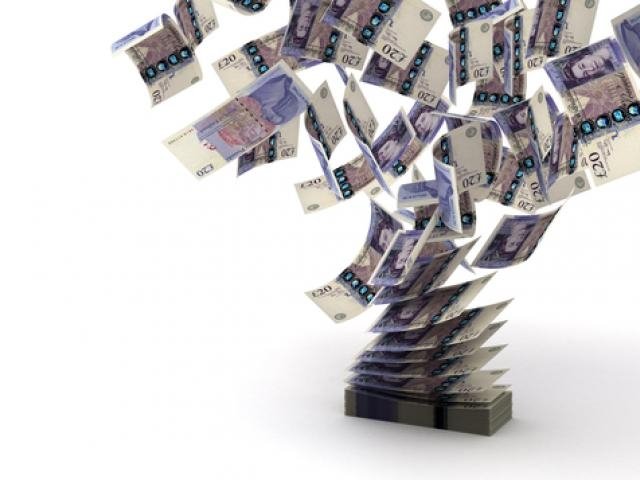 What's it going to take to appease UK lawmakers on Brexit? Prime Minister Theresa May clearly hasn't been able to find a solution to that pressing conundrum, after two years of draining negotiations with the European Union.
May's "improved" Brexit deal was soundly rejected yet again by the UK Parliament on Tuesday evening, marking yet another defeat for the UK Prime Minister. The doors are by no indication clear as to what will happen next and traders are likely sitting at their desk once again preparing for the reality that uncertainty still lies ahead. There will be another round of political turmoil for the United Kingdom, with only 16 days remaining until when the UK is scheduled to leave the European Union at time of writing. This is what we can say at this stage, but all else remains unclear as to what could happen next.  
What those in the market need to prepare for on Wednesday is another critical vote that is scheduled to take place in the United Kingdom. MPs will vote later as to whether to block the United Kingdom from leaving the EU without a deal on March 29. This means that traders might become encouraged to price in a few alternative scenarios, including the Pound dropping fast on the prospect of a no-deal Brexit that is seen as a major threat to disrupting many aspects of the UK economy, or alternatively that the March 29 deadline will be extended. The latter might be seen as a positive one for the Pound in some aspects, however it has to a degree been priced into the valuation of the Pound a few weeks back.
Delaying the March 29 deadline might now be viewed by traders as "kicking the can down the road" and there is no indication at all that delaying Brexit will not mean the same situation will repeat itself, so investors should brace themselves that a hypothetical outcome of delaying Brexit is still somewhat Pound-negative. A delayed Brexit is after all still distracting when it comes to prolonging uncertainty, so a potential delay to the March 29 deadline does not mean markets should expect buyers to jump into Pound trades.
The most optimistic scenario for the Pound would of course be if Brexit didn't happen at all, but all investors should forget about this potential hypothetical outcome for the time being.
There is too much uncertainty around what is potentially ahead for the United Kingdom, including unpredictability on what can happen on a day-to-day basis in the UK Parliament so no traders should be exposing themselves at this point to an optimistic scenario that Brexit will not happen at all. This shouldn't be factored into market expectations right now. There is just too much uncertainty and the clock is ticking fast on the threat that the UK could crash out of Europe in 16 days without a deal.
We have already seen this week that the Pound's 2.2% rally has proved to be a false dawn, which ultimately led to the GBPUSD quickly plummeting back to 1.30 before then bounding off what is proving to be a psychologically-important level for the currency pair. This is why traders should remain cautious ahead of Pound trades.
No clear-cut path in Brexit drama – what could happen next?
Markets are bracing for even more twists this week. On Wednesday, those in the House of Commons will vote on whether to proceed with a no-deal Brexit and crash out of the European Union in just 16 days, which is the default event as things currently stand. Should lawmakers press on with this much-feared, worst-case scenario, markets could be in for a shock and the Cable could unwind gains since as far back as 2017 and open a quick path back to 1.20.
However, the likelier scenario according to market expectations is for lawmakers to vote against a no-deal Brexit on Wednesday, meaning that the United Kingdom would be heading for the likelihood that Theresa May asks for a March 29 extension. This does present a potential opportunity for the Pound to bounce back to 1.32. The advance in the Sterling earlier this week does suggest that markets have already pricing an extension into the Pound – and it should also be noted that a request for an extension is by no means something that will be automatically granted. 
The Brexit extension however translates into prolonged uncertainty for investors, businesses, voters, and all other stakeholders, whose patience has already been severely tested. A new timeline and deal would then have to be negotiated with the European Union, and as recent history has shown, will not be a straightforward affair.
Also, a second referendum could be on the cards. While such an event may give the UK government a fresh mandate, UK politicians may then have to face the wrath of voters. No matter where you look, there doesn't seem to be a clear-cut path in getting to the other side of this Brexit maze.
Brexit remains primary driver for Pound
Besides taking its toll on UK-EU ties, the Brexit drama may also throw up domestic political risks. The current Prime Minister's tenure may be drawing to a close, given the political setbacks seen in recent months. This potentially creates another layer of concern surrounding the outlook on the Sterling.
Political noise has relegated the UK's economic fundamentals to the backseat when it comes to what's driving the Pound, as the currency continues being buffeted by Brexit-related events.
Markets are certainly clamoring for clarity on Brexit. Unfortunately, this major overhang doesn't look like it's clearing up anytime soon.
Disclaimer: The content in this article comprises personal opinions and should not be construed as containing personal and/or other investment advice and/or an offer of and/or solicitation for any transactions in financial instruments and/or a guarantee and/or prediction of future performance. ForexTime (FXTM), its affiliates, agents, directors, officers or employees do not guarantee the accuracy, validity, timeliness or completeness, of any information or data made available and assume no liability as to any loss arising from any investment based on the same.