On 22 March, 2018, FXTM's Global Head of Marketing, Nandik Barbhaiya, delivered a successful guest lecture at the Cyprus Institute of Marketing (CIM) in Nicosia. Students of the Digital Marketing Tools course attentively absorbed the fascinating insights from Mr. Barbhaiya throughout the 1-hour lecture.
Highlights from the course include:
Mr. Barbhaiya's personal journey to becoming the Global Head of Marketing at one of the leading brokers in the world
Inspirational examples that illustrate the essence behind every marketing campaign
Fun and interactive examples of behavioural targeting and forex marketing techniques
An engaging Q&A session after Mr. Barbhaiya's presentation, where students showed a keen interest in the forex industry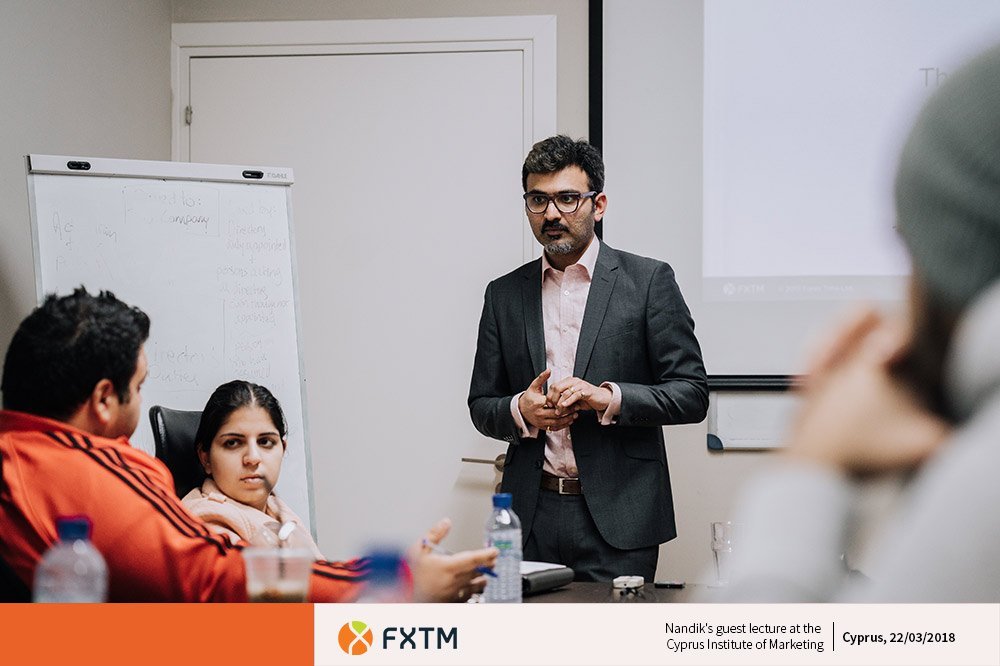 On behalf of everyone one here at ForexTime (FXTM), we thank CIM for the invitation – it was a true honour. We look forward for more opportunities to showcase our industry expertise at future events.