On Tuesday, 13th of March and Wednesday, 14th of March, FXTM Research Analyst Lukman Otunuga met with Indonesia's leading financial media outlets in Jakarta for an informative series of interviews about macroeconomic issues.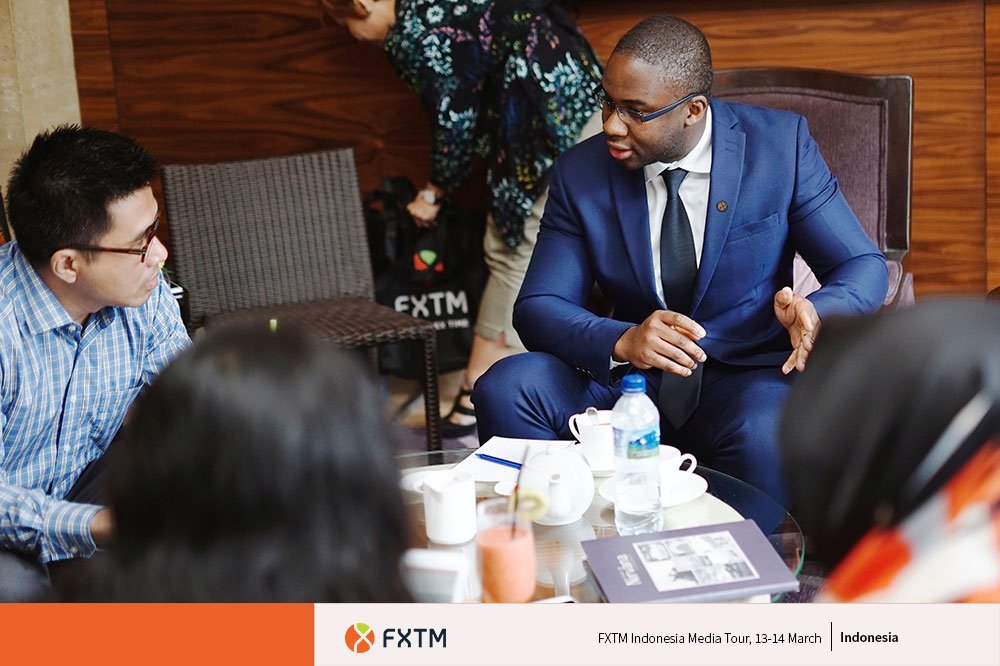 Representatives from 14 publications joined our FX expert at the Hotel Indonesia Kempinski Jakarta, including The Jakarta Post, Bisnes Indonesia, Investor Daily, Reuters Indonesia and metrotvnews.com. As an expert on currency movements in both the global and Southeast Asian markets, Lukman provided valuable insights into geopolitical developments and their possible effect on the rupiah.
Some of the topics discussed included:
The Indonesian economy in general: currency, commodities and its place in the international market
The potential impact of a US-China trade war on the rupiah
Prevailing foreign currency market movements
Market updates on gold and oil
This tour cements FXTM's commitment to tailoring our services to the Indonesian market and supporting FX traders across the world with market-leading financial analysis.
To keep up to date with the latest market news, visit FXTM's Daily Market Analysis page.
Are you trading with a leading global broker? Register for an FXTM account today.