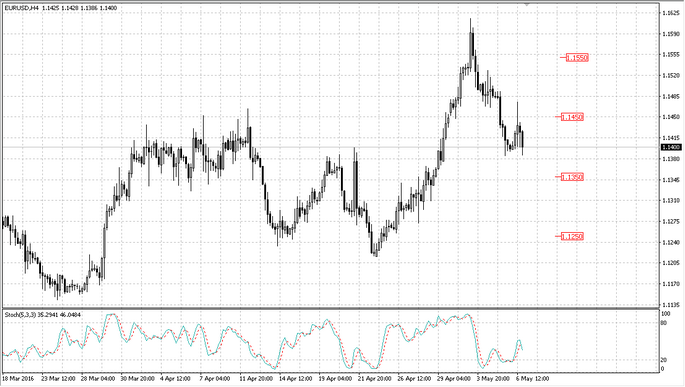 Last week the US Federal Reserve Bank did not exclude the possibility of raising the interest rate at next meeting in June. The US labor reports were last week key events. The USA published Non-Farm (160K vs. expectations 202K). Unemployment Rate remained at the same level 5%.
No important news was published in the Eurozone and the UK. The pairs EUR/USD and GBP/USD decreased by the end of the trades.
The US dollar rose against the yen before the labor market reports from the United States. According to the latest report, Japanese service sector activity declined in April suggesting that the country economy slowed down.