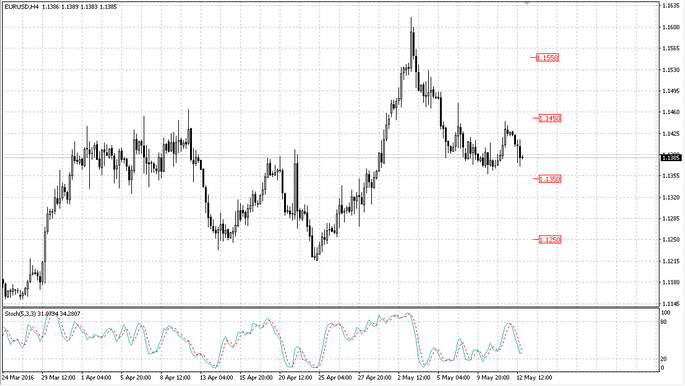 Although the dollar was supported by the returned risk appetite, the stability of the world economy remained uncertain. The US published Initial Jobless Claims number (294K vs. expectations 270K). The political event of the day were the speeches of Rosengren E. and Mester L. (the Fed representatives). According to Mester the risks related with the Fed forecasts should not have any impact on the monetary policy management. Rosengren suggested that the risks of keeping the rates unchanged seem too low for too long term of time.
Germany published Wholesale Price Index (0,3%m/m vs. expectations 0,2% m/m), the Eurozone published Industrial Production (-0.8% m/m vs. expectations 0.1% m/m).
The Bank of England meeting was the main event of the day. The regulator left the rate unchanged at 0.5%. The inflation report of the Central Bank was the focus of our attention as well. We expect that the increase in assessment of the inflation in the current year could push the pound upwards and neutralize concerns regarding the cost of lending decrease. The Central Banks expects the inflation to return to 0.2%.
The dollar grew against the yen amid the short positions closing. Still the uncertainty of global market growth prospects continued to pressure the US currency.