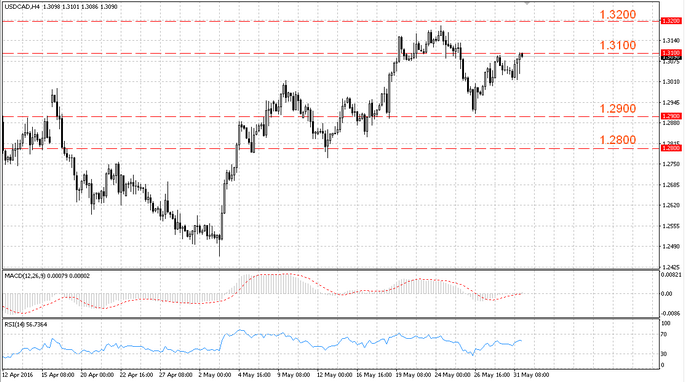 General overview
We remain bearish on the outlook for the currency. If the Canadian economy continues weakening, the price may decline deeper.
Current situation
The pair grew on Tuesday and reached the resistance 1.3100. Its further movement depends whether the pair will break it or will bounce off from the resistance 1.3100. The resistance is at the level of 1.3100, the support is at 1.2900.
MACD is on the zero line giving no signals. The histogram is above the signal line. RSI is neutral. The indicator does not give clear signals.
Trading recommendations
We expect the 1.3100 line break that will open the way for the buyers to 1.3200.