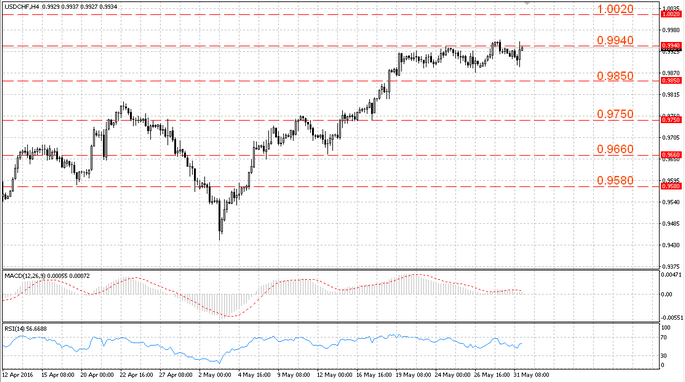 General overview
The pair continued its growth. We believe that the pair shall become more volatile before the FED meeting in June.
Current situation
The market still looks bullish, despite the downward correction in the beginning of the week. The pair tested 0.9940, but failed to consolidate on it and fell to 0.9900. The USD/CHF bounced upwards to the resistance of 0.9940. The resistance is at the level of 0.9940, the support is at 0.9850.
MACD is in a positive area. The histogram is below the signal line. MACD kept decreasing. The signal is bearish. RSI is neutral. The indicator does not give clear signals.
Trading recommendations
We recommend going long with the first target - 0.9940. When the price consolidates above the first target it may go to the level 1.0020.