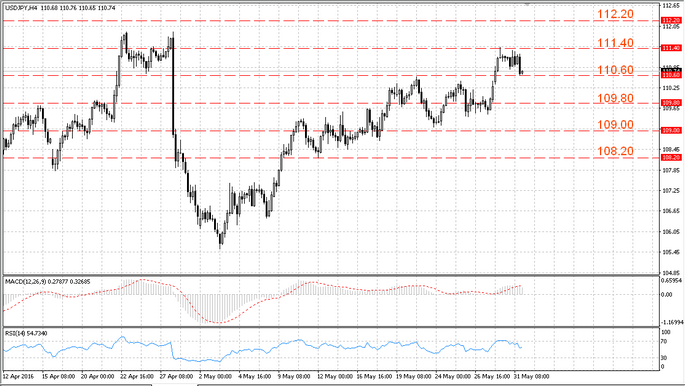 General overview
The pair returned above the level of 110.40 amid the dollar growth. Abe (the Prime Minister of Japan) decided to postpone the increase in sales tax to 2.5 years.
Current situation
The quotes made attempts to break through the level of 111.40. The pair was in a narrow range of 110.60 - 111.33 all day. The pair tested the level of 110.60 by the end of the trades. The resistance is at the level of 111.40, the support is at 110.60.
MACD is in a positive area. The histogram is below the signal line. MACD kept decreasing. The signal is bearish. RSI is neutral. The indicator does not give clear signals.
Trading recommendations
If the price fixates below the support 110.60, it may continue the downward trend in the short term. The potential target is 109.80.