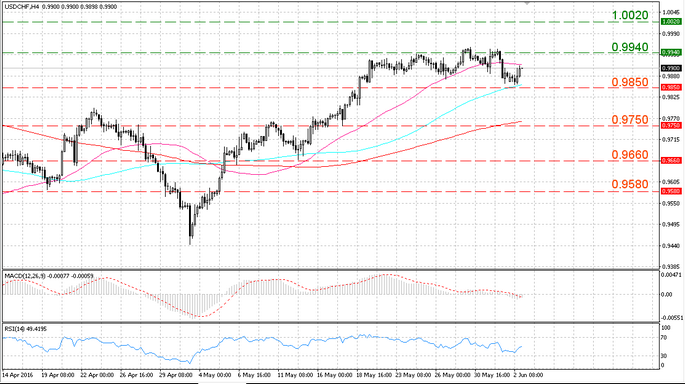 General overview
The Initial Jobless Claims number decreased in the USA. That is a good sign that showed that the USA economy kept recovering. The USA statistics supported the dollar that recovered and returned some of its previous losses.
Current situation
The pair recovered and returned some of the lost positions. The pair grew from the mark 0.9850 to 0.9900. The pair just tested the level 0.9900 and did not move higher. We believe that the pair shall return to the growth. The resistance is at the level of 0.9940, the support comes at 0.9850.
MACD indicator is in a negative area. MACD keeps growing. The signal line is in a histogram. The signal line of RSI bounced off the oversold level of 30.
Trading recommendations
We advise to long with the first target – 0.9940. When the pair consolidates above the first target, we can open deals to the level of 1.0020.