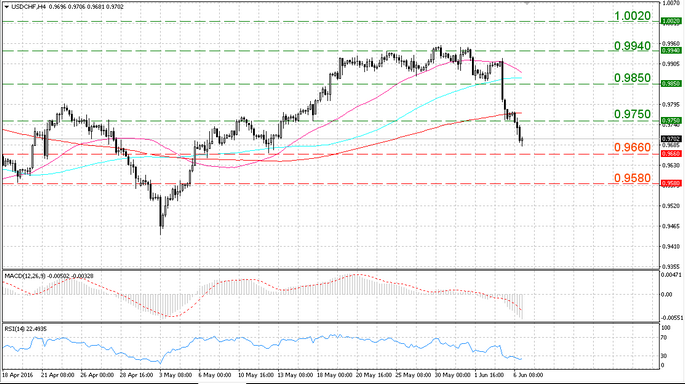 General overview
The Janet Yellen's speech (the Federal Reserve Chairman) became the main event of Monday. The dollar slightly recovered against major currencies in anticipation of her comments. According to Janet Yellen the prospects of the US economy is very uncertain.
Current situation
The pair was decreasing the whole day yesterday. Sellers could take the price down. The pair USD/CHF broke the level 0.9750 and touched 0.9700. The new local low is at 0.9680. The price failed to go deeper and bounced off the support 0.9700. The resistance is at the level of 0.9850, the support comes at 0.9750.
The indicator MACD is in a negative area. The signal line is in the histogram. The indicator is below 30 and is oversold. RSI shows a buy signal.
Trading recommendations
We advise to long with the first target – 0.9750. When the pair consolidates above the first target, we can open deals to the level of 0.9850.